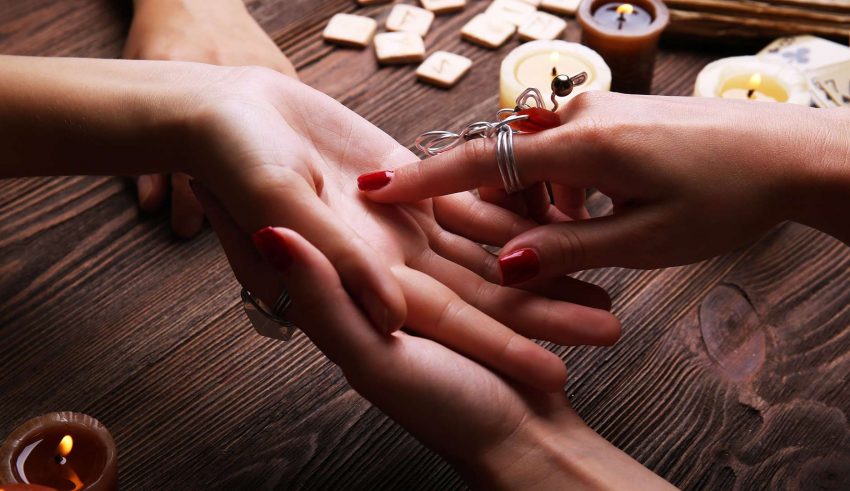 Since ancient times, astrology has been an important part of the culture in all civilizations. From the Vedic scriptures to modern science-based research, it is an important element of everyone's daily life. People's faith in astrology range from reading the weekly horoscope for fun to seeking out the guidance of the stars in a hopeless situation.
Astrology is perhaps even more sought out in modern life, amid increasing insecurity and anxiety regarding health, relationships and career issues. It not only provides a solution but also instils hope in a situation where a person is unable to seek it themselves.
Below is a compilation of the top astrologers in Kolkata for anyone who is seeking out advice and peace of mind.
1. Dr Sohini Sastri
Awarded the best astrologer of 2019, Dr Sohini Sastri is not only renowned in Kolkata, but also throughout India. She has been an active member of famous organizations including Asian Astrologer of Congress, Astrological Research Project, Astro Medical Research Center, Asian Congress of astrologers etc.
She established her career in 1995 and has since gained a large client base, including famous Bollywood celebrities. Her field of expertise includes Vedic astrology, numerology, palmistry, and Vastu Sastra as well as Tantra Sadhana. Her palm readings have been claimed to have been 99% per cent accurate by her clients. You can avail her advice and guidance in matters concerning marriage, education, legal problems, relationships, career & health.
Phone number: 9038136660
Address: 152, S P Mukherjee Road, 3rd Floor, Abhishek Point, Above Federal Bank, Kolkata, West Bengal 700026
---
2. Indraraj Priyam
Indraraj Priyam started his career as a professional astrologer and Astro researcher in the year 2003. He holds a bachelors degree in psychology and has Masters in traditional Astrology and Krishnamurti Padhyati from the renowned "Institute of Krishnamurti Stellar Astrology & Vedic Culture". His speciality includes Tibetan Lama Tantra and Marriage Match Making. As a member of the American Federation of Astrologers and British Association of Vedic Astrology, he is considered one of the top astrologers in Kolkata. He deals with problems regarding career, relationships, education, marriage and divorce, business etc.
Along with his astrological consultation, he is also skilled at Numerology, Palmistry, Tarot Card Reading, Graphology, Vastu Shastra & Cognitive Therapy. His services also include consulting at his general chambers, dedicated to people who cannot afford to spend a lot to get astrological help.
Phone number: 8697682531
Address: 61/A, Kali Temple Road, Kalighat, Chamber Disha, 1st floor,, Kolkata, West Bengal 700026
---
3. Aditya Shastri
Aditya Shashtri is one of Kolkata's top astrologers, having more than 18 years experience in this field. He comes from a family of well-known astrologers. He toured various revered places in India including Kamakhya, Tarapith, Vaishno Devi, Hingula to learn the art of Tantra directly from the gurus there. His specialization includes Tantra, Astrology, Numerology, Palmistry and Vastu.
He offers advice and solutions to various issues including planetary alignments, personality analysis, relationships, marriage, career as well as education. Along with astrological consultation, he also provides gemstone recommendations and root plants for healing and protection. He is known to provide solutions within the next 72 hours after being informed about your problems.
Phone number: 9836577352
Address: Shop No. 222, BB Ganguly Street, Calcutta Medical College, Bowbazar, Kolkata, West Bengal 700012
---
4. Debashish Goswami
Awarded the Young Achiever of The Year 2013 from all India Federation Of Astrologers societies, Debashish Goswami is renowned in most of the major cities of India. He is also known by the title of Jyotish Samrat for his impeccable astrological predictions. He is a master in the field of Vastu Shastra, astrological prediction, Tantric practice, Numerology, Palmistry and use of gemstones for energy and healing.
His amulets and rudraksha are famous for bringing luck, prosperity, peace and harmony for the wearer. He holds an MBA and PhD degree in Astrology from the esteemed Astrological Research Institute Kolkata. You can seek him for consultation regarding love, marriage, career, health, business or familial problems.
Phone number: 9831658624
Address: B C-9 , DESHBANDHUNAGAR, BAGUIATI, SCHOOLPARA, beside HINDU VIDYAPITH SCHOOL, Kolkata, West Bengal 700059
---
5. S. Acharya
Jyotish S. Acharya has is a highly reputed and experienced astrologer in Kolkata. He has been in this field for more than 33 years and has received many accolades for his consultation. He is known for using scientific methods to offer astrological solutions to the problems, including facial reading, prediction of marriages as well as appropriate names for children. His understanding developed from his years of studies regarding human body language and how they depict the situations of their life.
He is an active member of the A.R.P. (Astrological Research Project). He is an expert in cases related to marriage, education and any type of legal problems. He offers services including astrological consultation, horoscope reading, Vastu Shastra as well as correct usage of gems for luck and health.
Phone number: 9163721924
Address: MAHAKASH CHAMBER, 35A, Hazra Rd, Hazra, Kalighat, Kolkata, West Bengal 700029
---
6. Shree Bhaskar

Shree Bhaskar is a well-known Astro palmist and consultant in Kolkata. He has over two decades of experience in astrology, having started his career in 1994. His specializes in palmistry, numerology, physiognomy, horoscope charts, colour therapy, handwriting analyser and Vastu Shastra. Any problems regarding career, love and marriage, health can be brought to him.
He also serves as a pandit for puja, havan as well as marriage ceremonies. Mr Bhaskar believes that astrology is a science itself and it contains a vast amount of knowledge. He has specifically learnt and practised it for decades to provide help to those seeking it. He has received an acknowledgement from well known astrological institutes associated with the government.
Phone number: 9051165449
Address: 2nd floor, Shree Ram Arcade,414, 15-A, Jawaharlal Nehru Rd, Kolkata, West Bengal 700013
---
7. Dr R Shastri
Dr R Shastri is a highly qualified and registered member of M. A. R. P. Cal. Having completed his M.Phil and PhD in astrology, he is well known in the community of astrologers. He works as a consultant both offline and online. His services include astrological consultation Palmistry, Vastu Consultant, Color Therapist, Numerologist etc.
He is well known for his ability to predict marital harmony and his practice of tantra and horari. He has received several awards for his remarkable performance, including Gold Medal in university, Jyotish Padma Bhushan Award in 2016 and 2017, Maa Kamakhya Award in 2016, Swami Vivekananda Award, Vidya Banga Gourav Award, Paras Churamani Award'17 and Sister Nivedita Award in 2017. He is ideal if you are looking for consultation without having the means to visit any specific location.
Phone number: 8337879366
Address: 2/ NEAR TANOAR COLONI, G. T. R. STOPAGE, KOLKATA, 36, Dum Dum Rd, Amarpalli, South Dum Dum, West Bengal 700074
---
8. Sree Partha Roy
Sree Partha Roy is reckoned among the top astrologers in Kolkata. With over a decade in the field of astrology, he has won national and international accolades for his talent, including the Jyotish Mahamahopadhyay (South Asian Astrologer's Conference 2003), Gold Medalist (Astromedical research year 2004), Jyotish Shastri (World Astrologers Society year 2005), Gold Medalist & Jyotish Samrat Awards World Astrologers Society year 2006), Ratnachuramoni (12th International Astrology, spiritual Vastu Conference 2011 A.D.) etc.
He is also an esteemed member of the member of institutes like All India Federation of Astrologer's Societies, Astrological Research Project, World Astrologer's Society. His area of focus includes traditional and modified K.P. Astrology, Palmistry and Vastu Shastra. He claims to be able to identify the problems of a person at the first glance.
Phone number: 7044115032
Address: HB-136, Salt Lake City, Sector-3, Kolkata, West Bengal 700106
---
9. Dr Kusum Bhandari
Dr Kusum Bhandari is a distinguished astrologer, educationist and philanthropist. She is famous for her astrology column in The Graphiti, the weekly Sunday magazine of Telegraph India. Her curiosity made her pursue the field of astrology wherein she was awarded the Degree of Doctor of Philosophy in Astro-Medico Sciences from the Council of Alternative Systems of Medicine.
Her research of astrology is based on modern science and its components. You can consult her for weekly predictions as well as solutions to problems regarding health, marriage, career and education. Her recent columns are guided towards helping people discover their inner self. She easily relates to the daily struggle of people from her own experience and thus provides expert guidance towards its solution.
Phone number: 9829048838
---
10. Sambit Roy
The astrology practised by Jyotish Bibhakar Sambit Roy is based on the ancient Vedic philosophies. A highly sought out practitioner, he is known for his vast range of clientele including well-known celebrities. He is the mentee of the distinguished astrologer Dr Sunil Mukhopadhya as well as the owner of Mahanam Vedic Kendra.
His analysis is based on a careful study of the Vedic scriptures as well as focus on the purity and honesty of an astrologer's mind. His main focus is analysing Horoscope using ancient Vedic, Krishnamurti and Horary system. He also other services including palmistry and numerology His sympathetic and open nature makes him a prime candidate to share your troubles regarding issues like health, marriage, education as well as legal issues.
Phone number: 9830151262
Address: IA-59, Sector-3, Saltlake, Kolkata-700097
---
11. Sree Soumacharya
Known for his genuine nature and high education, Shree Soumacharya is a major influence in the life of hundreds in Kolkata. He has been an avid researcher in the field of astrology and is a member of the Astrology and Astrologers Welfare Association of Astrologer in Howrah and Kolkata. His skills include reading horoscopes, Vastu Shastra, Palmistry, physiognomy, Tantra and Jotis Remedies.
He is known for offering expert solutions instead of vague predictions. You can seek his advice regarding situations relating to Family, education, career, love & marriage, children, business & financial status, foreign visits, health, property, political life etc.
Phone number: 9836964642
Address: 61/A, Kali Temple Road, KalighatChamber Disha, 1st floorKolkata, West Bengal 700026