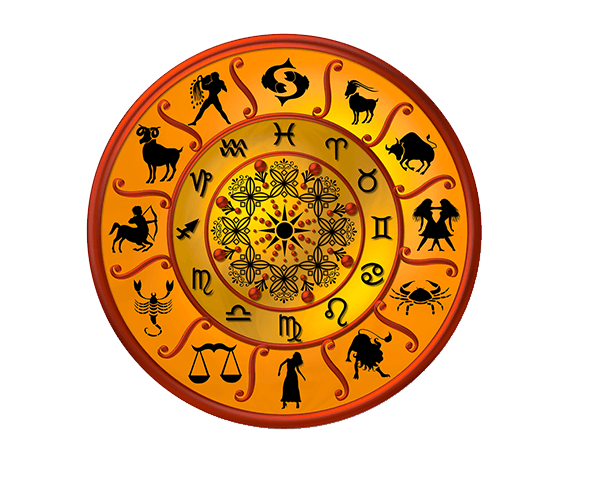 Do you believe in your destiny or 'Kismat'?  Every celestial phenomena- the stars, the lunar occurrences, and the planets, in our cosmic galaxy have something to say about us and the divine science of astrology and astrologers deals with it. Due to the advancements in this science, 'Jyotish Shastra' has regained a high stature and astrology continues to be a field opted on a professional level.
The science involves precise calculation and detailed comprehension about everything ranging from numbers to names, from gemstones to the zodiacs and from the cosmos to personal events. Human beings have inculcated the knowledge of predicting one's future based on terrestrial occurrences with near accuracy.
Astrologers do have answers to everything! If you wish to seek answers, then
Here are the Ten Best Astrologers of the Pink city:
Bhaskar Jyotish Kendra
 Address: 239, Guru Nanak Pura, Raja Park, Near Parnami Mandir, Jaipur – 302004
Patronizing the ancient techniques of astrology and carving an establishment out of this science since 2002, the well-known astrologer has been a reliable and near-accurate source of information in the town. Get consultations on important life matters like relationship, profession, health and more, as the astrologer is an expert in the horoscope.
Know more about what the lines on your palm indicate or learn about Vastu Shastra of your place. More services offered by this specialist include Matchmaking, Birth chart, and others. Due to great expertise in the field, the astrologer has been honored with glorious accolades and this professional's insights have been valued by people time and again.
---
 Address: 405, Nakshatra Apartments, Lajpat Marg, C-Scheme, Jaipur -302001, Rajasthan
One of the celebrated astrologers, Surbhi Gupta is a gilded gem when it comes to the field of Astrology. She has been making highlights in newspaper and national TV with celebrities of the silver screen, Shilpa Shetty, Akshay Kumar, Kapil Sharma, Twinkle Khanna, to name a few. The expert has garnered a vast clientele and followers due to her mastery of the subject. She gained limelight when she predicted the future of Narendra Modi as the prime minister of India, saying that his stars are in favor.
Her research primarily focuses on the signature of an individual. The astrologer claims that the signature of a person holds great significance while gaining insights about him. Apart from this, you can consult her about palmistry and numerology as she has been presented awards of excellence for her work.
---
Address: Villa No. 257/10, Sector No. 3, Near National Handloom, Vidyadhar Nagar, Jaipur- 302039
Owing to an experience of more than 15 years in Jyotish Vidya, Astrologer Sunil Vashisth has made quite a name as a professional astrologer with an endless amount of skills. The expert has received glowing reviews based on the customer base from countries across the globe like USA, Spain, Canada, etc. Developing a distinct technique of astrology by making use of Vedic sciences with recent state-of-art, he has done a commendable job as a researcher in palmistry, astrology, and numerology.
He has touched upon many unveiled concepts known to humans like Horary Astrology, Vimshottary, Ashtottarry, and others. Capturing and understanding every single cosmic event, he has been contributing by drafting blogs about its consequences and predictions.
---
Address: Plot No.13, Jyotish Parishad Evam Shodh Sansthan (Reg.), New Sanganer Road, Sodala, Jaipur
Acclaimed as the chairperson of "Astrological Council & Research Centre" by Government of Rajasthan, Pandit Purshotam Gaur is a professional astrologer who gives ace advice and solutions to his clients on life-related problems. You can have faith in this Jyotishacharya as he has been implementing science since 1992. With nearly 30 years of experience, he can be credited as a prodigy in the field.
The renowned astrologer has been lauded with "Brahman Ratna". You can spot him on TV as he has been enlightening people on national interviews. The expert has wisdom on the 9 domains of astrology including Hasta Rekha, Chinh Vigyan, thumb impression, etc. He has made predictions for the betterment of society. Working with generosity, he has helped in many kidnapping cases as claimed.
---
 Address: Ramashram, Pradhan Marg, Malviya Nagar
Serving thousands of people, Acharya Anupam Jolly at Astrology Rays is a dignified astrologer who has been giving miraculous solutions. The eminent personality is known in his area of interest- Ramal astrology, in which accurate predictions and calculations are done with the help of Ramal dices. Handling many positions of responsibility Acharya has been successful in building a spiritual community. The astrologer has been conferred with awards, titles, and appreciation not only in India but foreign conferences too.
His consultations are considered faultless in the field of Ramal astrology, Vastu consultancy, and horoscope. He has also penned a book named Ramal Gyan and it is one of the notable works in the science. Devoting his life towards teaching astrology so that it can reach every soul, he has been honored as chairman, editor and guest blogger on prominent stages.
---
Dr. Vinod Shastri
Address: Rajasthan Astrological council and research institute. Anand Krishna Bihariji ka Mandir, Chandani Chowk, Jaipur
Meet Jyotish Vinod Shastri, who is a popular columnist and the writer of Astrology section in the highest-selling newspaper of India– Dainik Bhaskar. The astrologer holds prestige for his globally graced name and a large number of satisfied customer bases since 1976. He has set the record for receiving the "National Harit Rishi Award" at a young age.
To gain a deep understanding of astrological phenomena, international organizations have cordially invited him across oceans as he is proficient in the science of Horoscope, Vastu and Palmistry. Dr. Shastri has been the HOD of Sanskrit at the University of Rajasthan yet he keeps on contributing and researching in the field of astrology with his wide knowledge.
---
 Address: D.10.C, Road No:3, Jamuna Nagar, Sodala, Jaipur-302006, Rajasthan
A legendary global name in Astrology- Dr. Brahama Dutt Sharma, who is a continuously growing figure, the author of ten astrological books and an astrology expert at Braham Jyotish Vastu Kendra. The books written by him are no less than a treasure for astrological students who find a great number of learning resources in them. Interpreting the planetary positions, the Jyotish makes revelations, which are exact to a great extent and have been useful in solving many problematic situations.
With as many as 15+ astrological services, you can consult him in case of any questions arising in your mind. He has been called a couple of times to other countries for his valuable intuitions.
---
 Address: 3F- 16, Mahima Trinity, New Sanganer Road, Sodala, Jaipur – 302019, Near Swej Farm Circle
Possessing in-depth knowledge learned from distinguishable resources, Er. Jiteendra Arora from "12 Houses- the house of Astro and Vastu Solutions" is one of the most reputed astrologers to consider if you want to know some prophecies for your life ahead. With a keen inquisition in planets and heavenly entities that rule human behavior, the astrologer has been bestowed with Jyotish Visharad in 2005, Vastu Ratna in 2006 and Excellence award in 2007. He has also attained expertise in Pyra Vastu.
Making use of rare astrology techniques like Pyramid Vastu and Reiki, the astrologer deals in giving his insights on choice of profession, love, relationship, health, residential and industrial Vastu.
---
 Address: 72-77, G1, Sadguru Apartments 2, Gyan Vihar Nirman Nagar, Ajmer Road, Jaipur – 302019
Book a personal interaction session with this astrologer who has been giving his treasured perceptions to his clientele for over 21 years, reading thousands of horoscopes. The astrologer follows KP astrology for the purpose of forecasting, which is a very rare form used by a few astrologers only. Krishnamurti Paddhati Astrology or KP astrology is one form of ancient astrology that differs from Vedic astrology, in which calculations are made based on Nakshatras.
The astrologer is well-known to predict important events like FIFA world cup, Cricket predictions, etc. The services provided here are distributed into free and paid services. The free services include Tarot Card and Daily Horoscope. You will need to pay a minimal fee for services like Face reading, KP Astrology, Vastu science, etc.
---
 Astro Star India
Address:  F -2, Dhruva Residence, C-5 Aacharya Vinoba Bhave Nagar, Vaishali Nagar, Jaipur – 302021, Near Lakshmi Narayan Temple. Nursery Circle
Be it fortune-telling session or problem consultations, Pandit Mukesh Bhardwaj from Astro Star has achieved excellence in all the sciences. The numerous services you can avail here include palm reading, horoscope, and divine remedies. Bridging the gap between science and divinity, the astrologer has been an established specialist since 1985.
He has researched ancient sciences and distinct technique like Feng Shui, tarot card and more. He has been well-admired as one of the best astrologers in Rajasthan Patrika and Dainik Bhaskar.
---
We hope our compilation of the best astrologers in Jaipur helps you find the answers to your destiny!