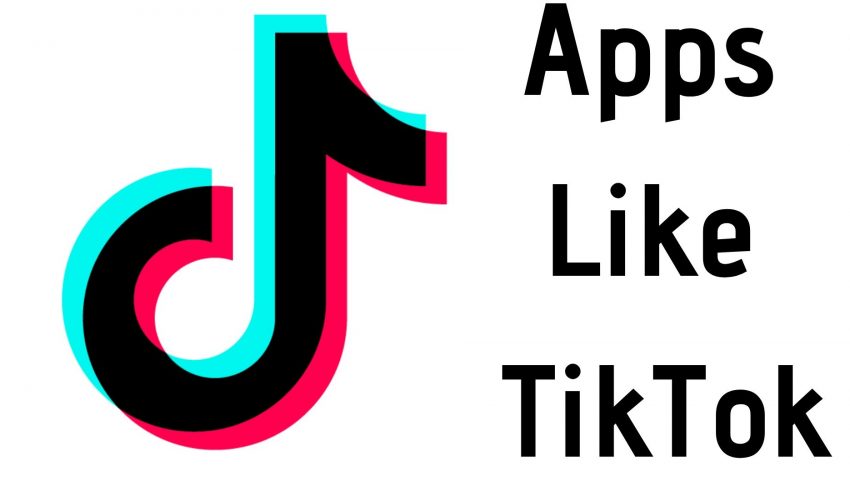 Everyone wants some entertainment in their lives. Many of you might be up on the talent part, but are not able to share it with world. As technology has advanced, so have the applications over it. Today you will get a lot of sites and apps with which you would be able to share your talent, videos, lip-syncs and become popular among the youth.
One such application is Tik Tok. It is one of the largest and most popular platforms among the youth. Originally, the company was named Musical.ly and then it later on merged with Tik Tok in the year 2017. The app has more than 600 million users worldwide and the number keeps on growing every day.
It is a platform where you can share your videos about your life or recreated versions of other scenes over media, funny videos, dance or singing videos and much more.
It is most famous for its lip-synced videos referred from movies and TV series around the globe. If you are searching for some better or new alternatives to this app, you have come to the right place.
We have gathered 7 best alternative apps for Tik Tok to help you keep entertained for every second of your time:
Viva Video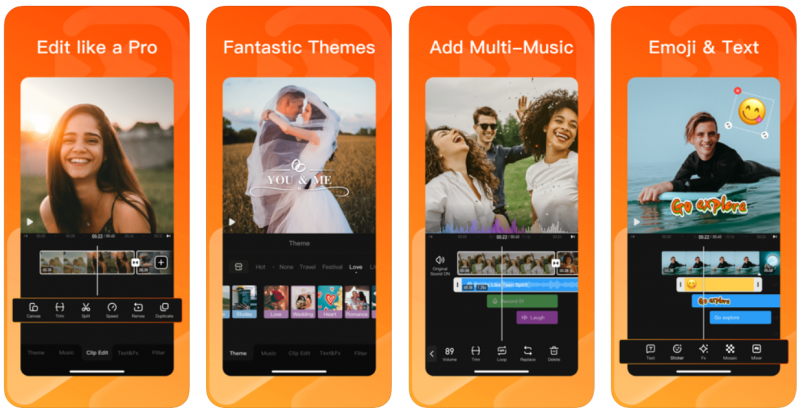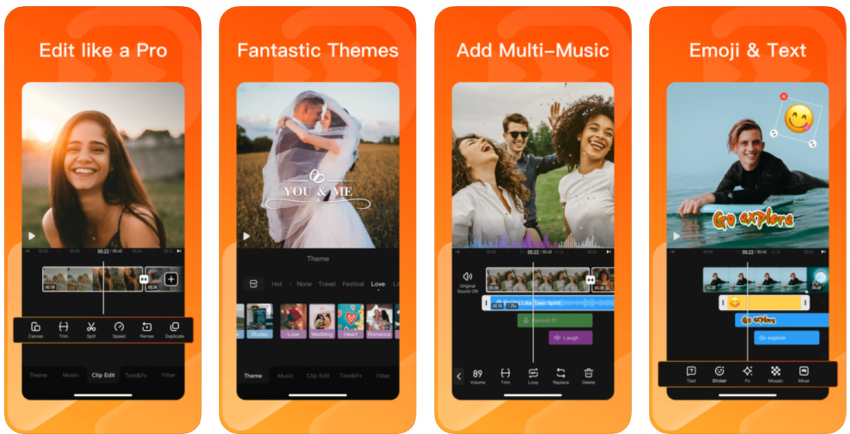 Much like Tik Tok, Viva video is another app that functions mostly on video editing and uploading scheme. It is a free app available for Android and iOS users via Play Store and App Store.
It is also quite famous among people for sharing their video. The app has many video editing tools to create a professional, yet easy videos online, after which you can simply upload them and invite likes and comments and more followers day by day. You can create montages, collages, GIFs' from previously recorded items in your phone or freshly brew them with the help of various tools.
You will be surprised what this app can do with your content and make you famous all along the way. Not just this, the videos created and shared can also be uploaded at other social media platforms for added entertainment. It is a good alternative to Tik Tok, if you are looking for some change. The subscribers are increasing day by day and soon it will become one of the major competitions to Tik Tok.
---
Vigo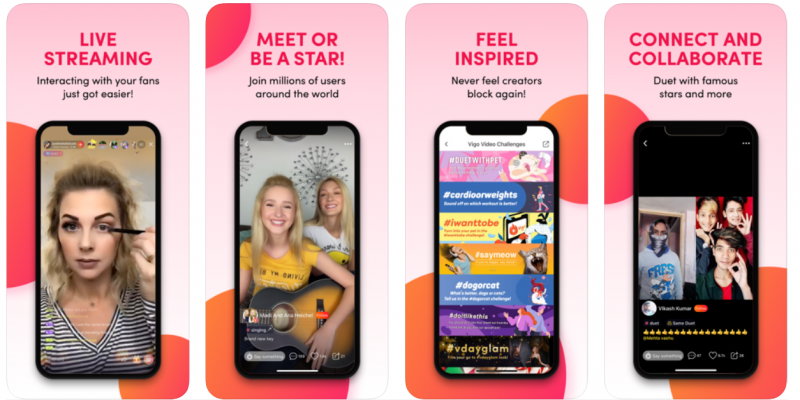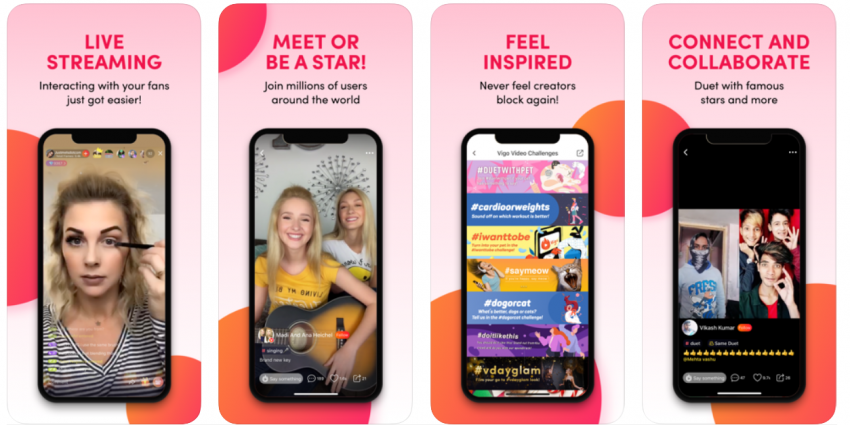 Vigo is majorly like Viva videos, but also resembles like Instagram. That is why it is also called as Flipagram. It is basically an app where you share your videos, short clips, pictures, GIFs and other montages with super cool filters, music and many professional video editing effects. This app is quite famous among the youth and growing day by day.
You can tell your stories in visual manner and increase your followers from time to time. This not only increases your audience, but you also get a chance to be famous. Such videos or posts also contain interaction features, where you and your friends can pop up different conversational bits for that extra punch. This app is more prone to videos, whereas Instagram is more prone to pictures and stories.
You can easily and freely showcase your inner talent to the world by creating funny videos, dance or singing videos and other numerous videos of such kind. Another great feature is that you can live stream a video with your followers anywhere, anytime, just like Instagram or Facebook. Overall this app is a great alternative to Tik Tok and you will definitely enjoy using it.
---
Cheez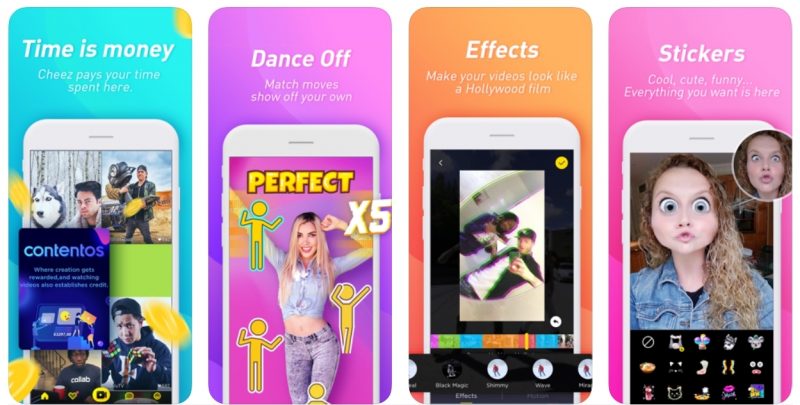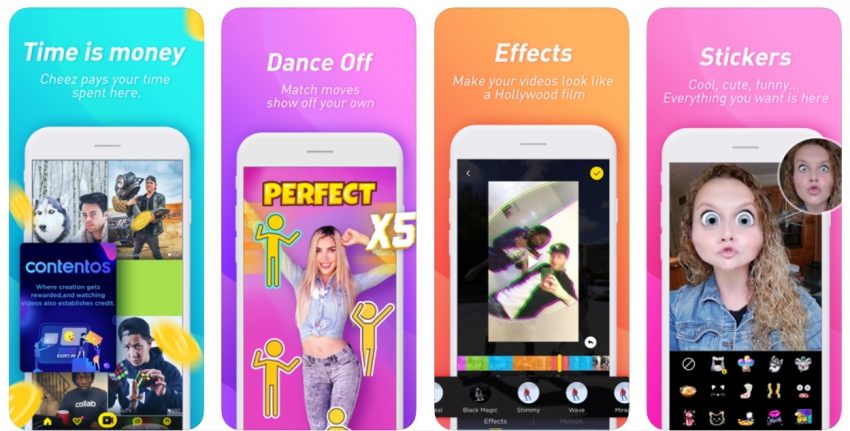 Cheez is a whole new level of sharing of digital videos and stories. There is a Cheez community, of which you can become a member. Such an inclusion will give you access to the amazing caricature of features it carries. Some of them include funny videos, comedy ones, cooking, fashion videos, vlogging and much more.
There are various professional video editing tools available for the members free of cost, making the video making session a lot more fun and better. The app is free of cost for Android and iOS users, so go download it now! One of the most unique and fun features that the application provides, is the reward system.
If your video gets the stipulated number of likes, shares, and comments or you complete the given task or play the in-built games, you will become eligible for receiving rewards in the form of crypto currency. You can also challenge other people for battles against your talents for a healthy face off. In all, this is a great substitute for Tiktok, where you won't just be having fun, but also a learning session.
---
Like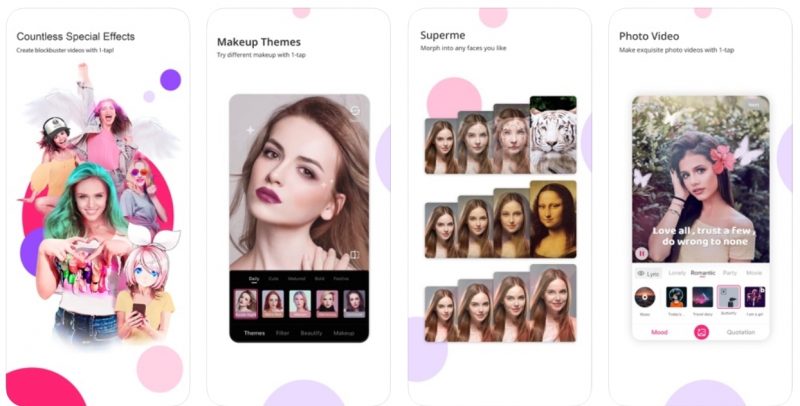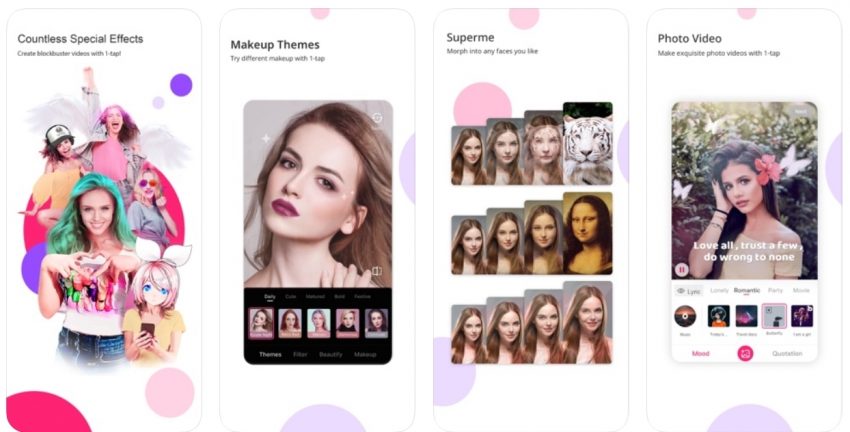 Another good creation by humans would be the Like app. It contains a huge log of your favourite movie scenes for you to enact them your own way and depict your acting skills with your friends.
There are huge number of filters and video editing effects and tools to help enhance the video and montages you are going to share. Many people have started using this app to produce their own music and acting videos to display their talents on the go. Not just this, but you can also see many other talents near you by watching other streaming videos of people on the app.
Another aspect that the app provides would be, the trimming, speed management and cutting tools to give your video a pro look. Try challenging people for duets or a face off to swing over a friendly come back here. You can also share these videos or stories over other social media apps as well to increase your following and get the world to know your talent.
---
Funimate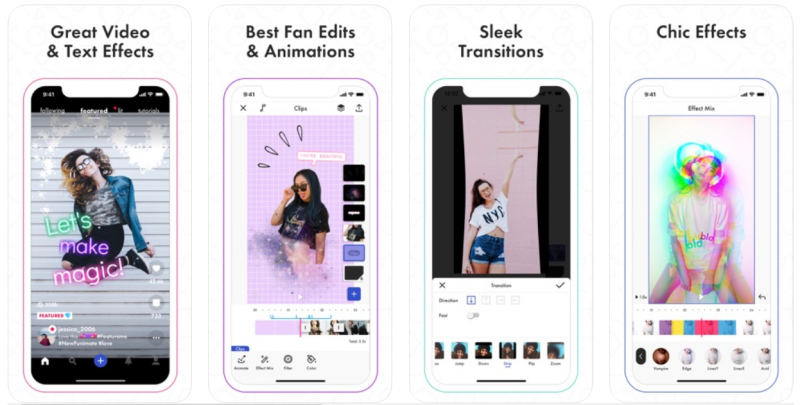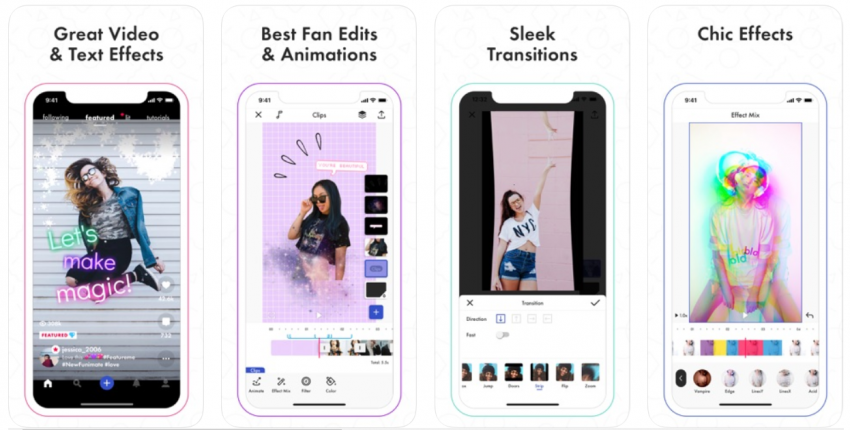 Funimate is also one of the better options if you are searching for an alternative to Tik Tok. Here you can share all your videos and stories over your account for your followers to see them, while increasing your like and comments.
The app provides a lot of filters and editing tools for your videos to make them look professional. Some features like, slow motion, video loops, text and stickers are examples of what all you can do with the help of this app. You will be glad to know that Funimate app includes more than twenty advanced video effects that will make your stories into some magic that everyone would admire.
It also has a huge collection of music videos and popular songs to give a musical effect to the videos, specially the lip-syncing ones and all the other ones you want to create. Although, the app is absolutely free of cost, but the advanced features it provides, have to be purchased within the app itself to use them. Feel free to download the application and go wild with your imagination to get more popular by the day.
---
Dubsmash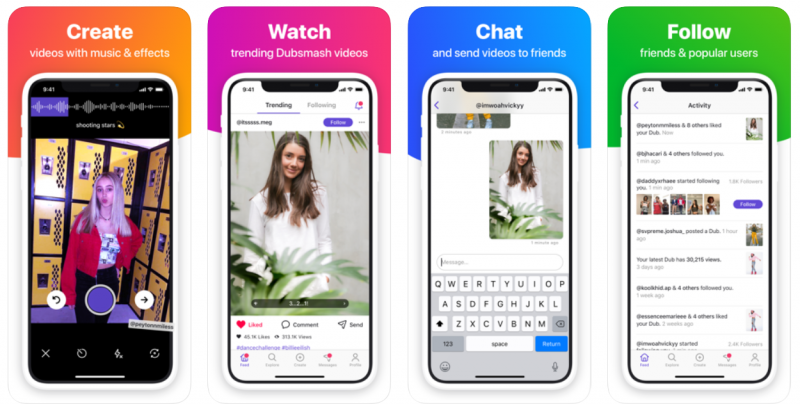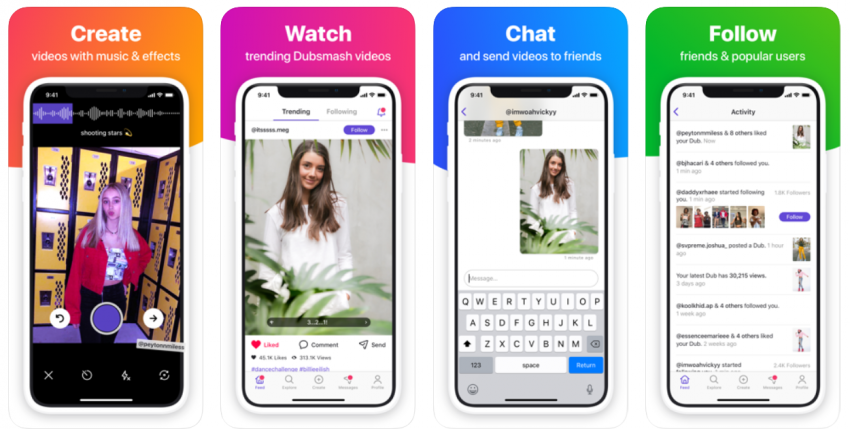 Dubsmash is probably the first original application to bring in the trend of creating videos and posting them online on social media apps to portray your acting and other skills. It is older than Tik Tok and probably your first crush. After the rise of Musical.ly, it sort of lost its charm and people started diverting to Tik Tok. Still, it remains one of the most popular apps being alive amongst people.
It has over 100 million subscribers in the present time, keeping it on top of the list. You can recreate all the famous movie and TV series short clips by enacting them with the voice overdo and share them on other sites like Facebook, Instagram and relevant apps to increase your fan following.
Other features provided by the app include the stickers and text items which you can add to the videos. You can also watch what your close ones are planning on creating with the help of sharing option. You just have to create your profile and voila! You will be able to upload those videos and share them as well.
---
Kwai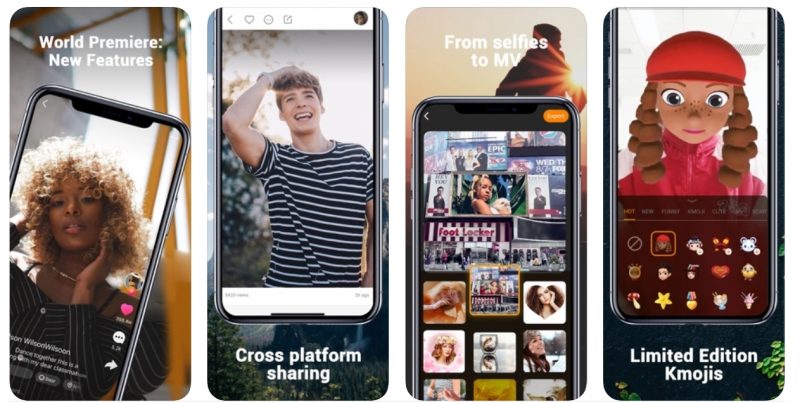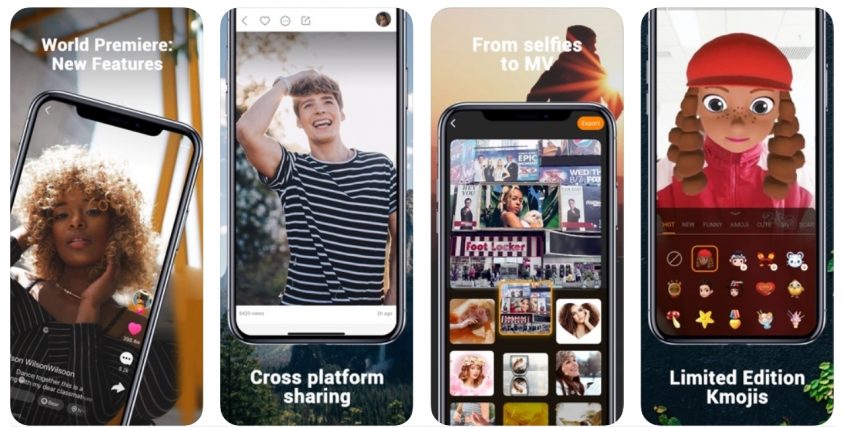 Kwai also falls on the list of one of the best alternatives for Tik Tok and is quite popular among people. You can not just portray your talents, but also earn for it in the form of prizes, based on the number of followers you have. There are a lot of amazing features that this application provides like animated effects, 4D motion effects, stickers, text, trimming, merging videos and many more for a better experience.
You can also perform Lip-Sync videos with the help of a huge library of scenes from your most beloved movies and TV series. Being on this app has its own fun part. You can watch hundreds of videos other people post, including funny videos, cooking ones, educational videos, beauty videos etc. on the website.
There are lot of events hosted by the website on a regular basis, which you can become a part of and display those hidden skills of yours to the world. Here, you can share stories, just like Instagram. The twist is, the stories remain active for 48 hours instead of 24. Basically, this is a fun app to use instead of Tik Tok and experiment on, to make yourself famous.
---
Conclusion
Creating short videos and stories online has become quite a popular trend among the youth and the developers have therefore, come forward to bring you a list of wonderful apps.
Let your creativity run free and make use of the applications ( they are for free!) mentioned in this article.
We have handpicked some of the best ones, so that you don't have to wander off in search of them to hundreds' of places.