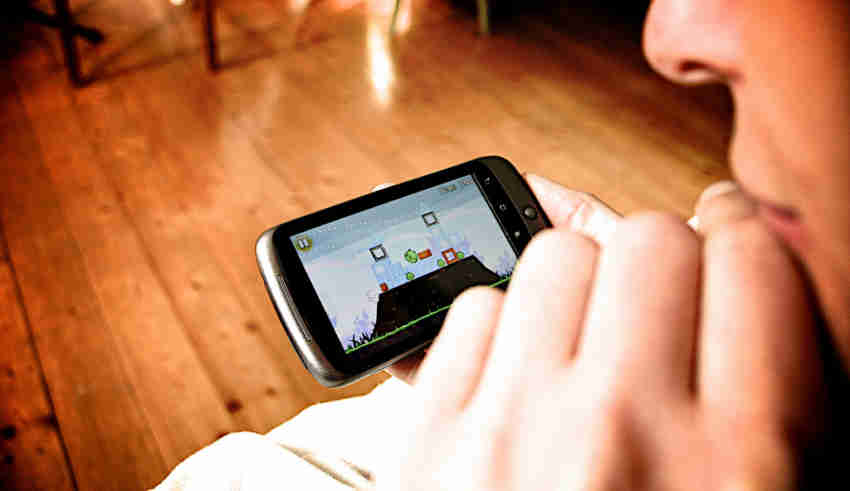 As parents we usually teach our kids that most of the time we get what we pay for. When it comes to mobile app and games for kids, it's a little different. There are a lot of fantastic free android games for kids in the Google Pay store, but if you choose to spend a little money on some of these (and support the developer in the process) your kids will probably enjoy a better mobile gaming experience.
If you hunt a little harder, you can also find some quality indie game titles that are great fun to play. We're making ita little easy for you though, with our pick of free and paid titles, from all sorts of genres – platformers/ runners, arcade, shooters, puzzle-match, and adventure/ sand box styles.  Most of these are great for kids of various ages, though some may be appropriate for older children. Here is our pick of 30 great android games for kids!
30. Neon Shadow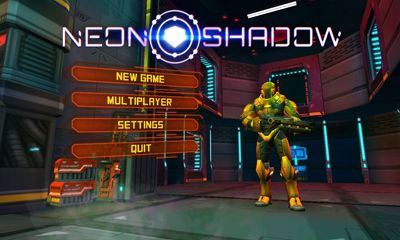 A crazy AI lets loose an army of furious mechs on a space station. The perfect setting for this great cyberpunk style first person shooter. While it has support for third party controllers, this can be played comfortably with a touch screen.
That's quite an achievement for squeezing a console style game onto a mobile platform. There is the standard FPS gameplay option, but what makes Neon Shadow unique is the availability of game modes single player campaign, online multiplayer mode and even LAN multiplayer.
In case you're wondering, the soundtrack is from 'Abducted by Sharks.' Saved you a google search there.
[appbox googleplay com.crescentmoongames.neonshadow]
[ryvl video_url="https://www.youtube.com/watch?v=KsYZgyyoEg0″ auto_play="yes"]Watch neon shadow gameplay[/ryvl]
This is a turn based puzzle game that rivals titles like Monument Valley. The artwork is breathtaking, and graphics and incredible. It brings back the feeling of exploration and tension from the early Tomb Raider games – almost a sense of isolation,like being somewhere that no-one else has for a long time.
The gameplay involves a tiny puzzle at each step of the quest, as players figure out how to flip switches, turn levers and twist knobs to grab their loot, all the while trying to avoid being eaten by giant spiders.
Kids will love the ultra-fast and intense action of this procedural runner. Theedge-of-your-seat gameplay is addictive. They pilot a tiny ship through deadly caverns and around rocky debris at breakneck speed. Incoming projectiles are preceded by blaring alarms, giving them microseconds to react.
The players slide their fingers to direct the ship up or down, before inevitable crashing into the rocky floor or walls (or asteroid!) It has a lot of replay value – it is relentless every single time you play!
[ryvl video_url="https://www.youtube.com/watch?v=35KpWRfC3Zg" auto_play="yes"]Watch gameplay Alone[/ryvl]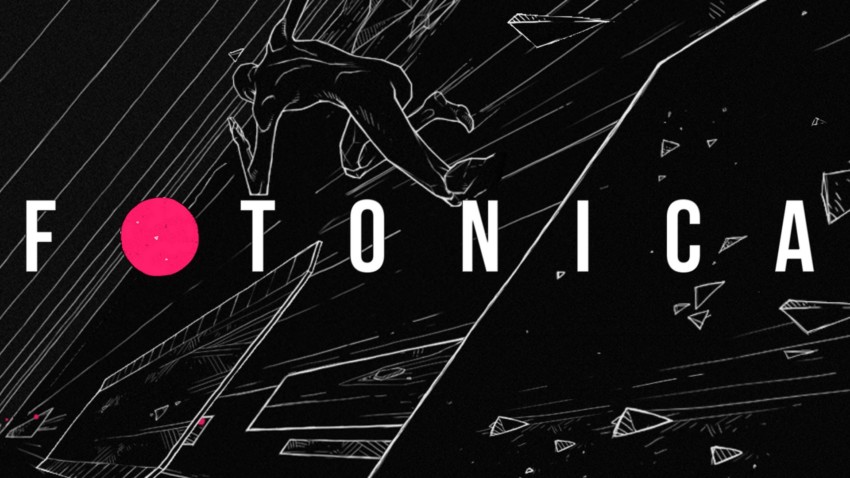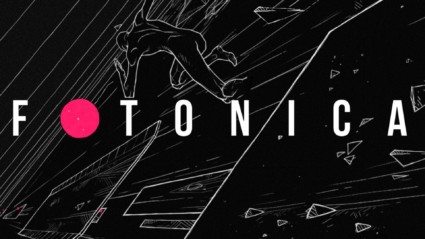 This may seem like a pretty crowded genre, will auto-runner games available in every corner, but you need to give this a shot. There are eight increasingly challenging levels, though you can also choose from three endless modes.
The visuals are a treat not only for older players but also for those looking for a new look-and-feel in their games. Each element of the game is crafted to convey a sense of incredible speed, bouncing and veering through light and dark.
[ryvl video_url="https://www.youtube.com/watch?v=abxd5d0MEM0″ auto_play="yes"]Watch gameplay of fotonica[/ryvl]
26. Super Hexagon $2.99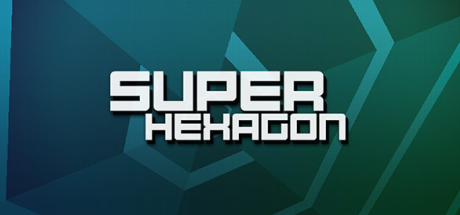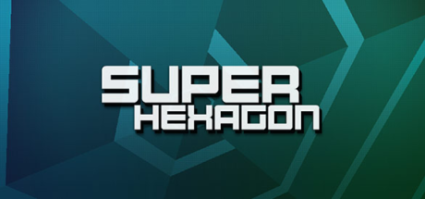 Super Hexagon is a survival game with a frantic pace. Players pilot a tiny craft that's sits in empty space. There are infinite walls that surround it, and rapidly close in. With its minimalist design, player can dart left or right, slipping through spaces between the walls, but then the entire screen lurches and spins, disorienting you into the wall.
You can barely last a couple of seconds at first, but then as you play, you notice patterns that repeat and you slowly learn to take advantage of this. But then 60 seconds pass and the color shifts, the pace changes and you're in a new, faster and even more brutal level. This game is ridiculously addictive!
[ryvl video_url="https://www.youtube.com/watch?v=Rs2NHWhrIkk" auto_play="yes"]Watch gameplay of Super Hexagon[/ryvl]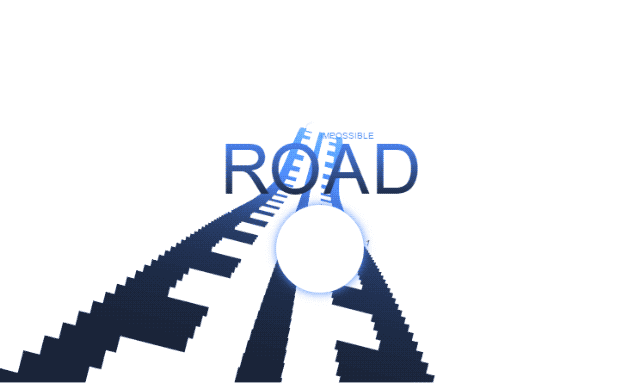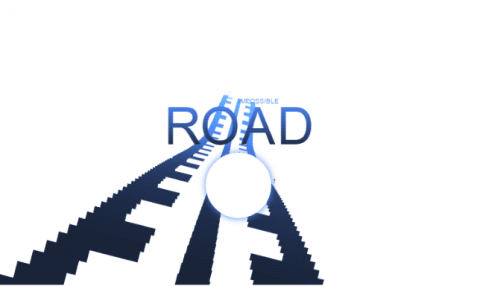 While the previous version was actually impossible, an update has increased the contrast of the white ball against the background, but it is still exceedingly difficult. And therein lies its charm. Players need to keep the ball on track as it rolls through twist and turns, bumping and chicaning against the backdrop of itstechno beat.
The controls are just a simple left or right, but the game physics can be challenging to master, especially since the tracks and randomized, and there's no pattern to track!
[ryvl video_url="https://www.youtube.com/watch?v=M-o2DeOS_AA" auto_play="yes"]Watch gameplay of Impossible Road[/ryvl]
24. Disney Crossy Road, Free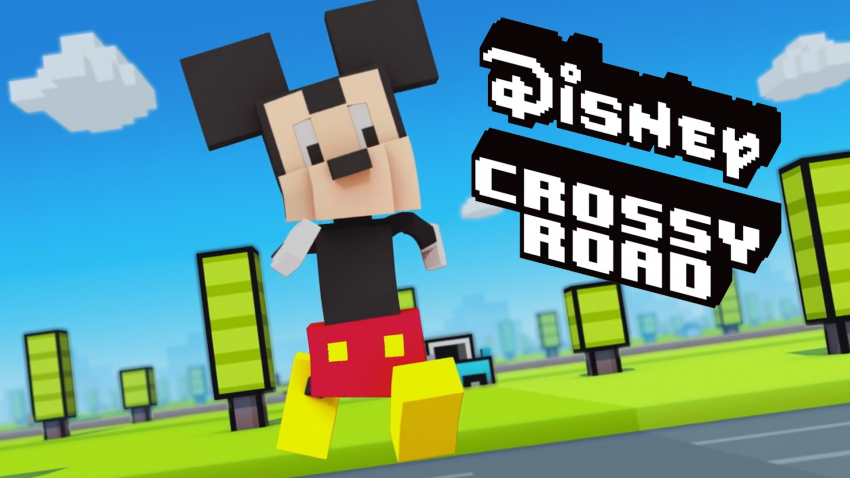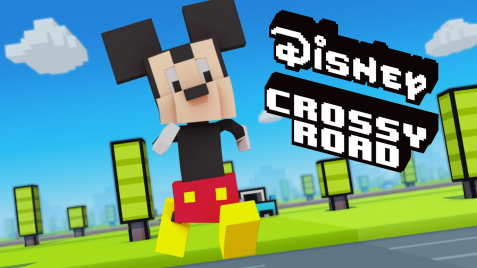 If you've player Frogger as a child, you owe this to your kids. Like an endless runner version of that game. All you have to do is tap and swipe your 8-bit character across rivers and weave through traffic. Since it's a Disney title, there are retro, blocky versions of animated worlds and characters, including the perennial favorite, Toy Story.
As far as kids' games for android go, this is one title that we would recommend for younger kids to provide hours of entertainment, or to keep them occupied in their car-seat during long road-trips.
23. OsmosHd, $2.99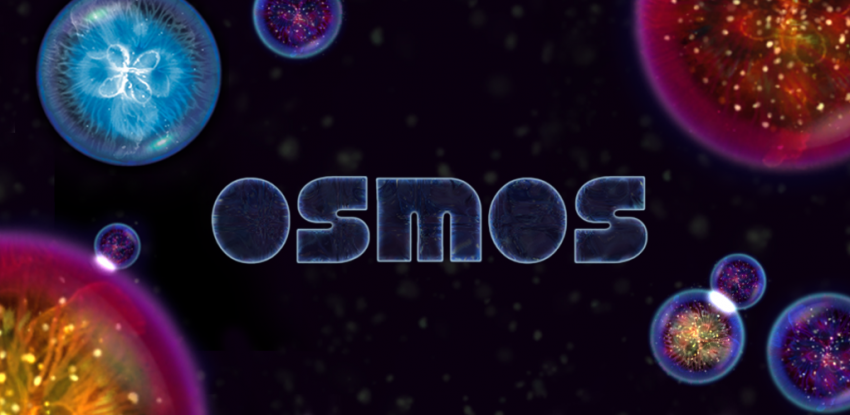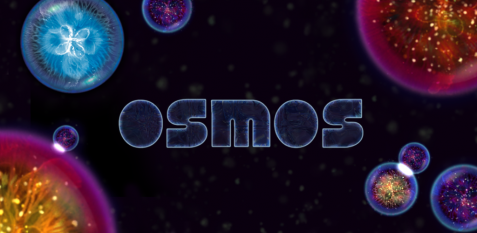 This is a game has elements from real-time strategy games, arcade and even puzzle styles. Player participate in warfare amongst 'motes' – you cangrow by absorbing smaller motes. But in order to move you need to eject matter behind you, thus making you shrink.
Trying to maintain this delicate balance is the crux of the game, as your kids play through floating playgrounds, from competing petri dishes to deep solar systems! Not to be missed!
[ryvl video_url="https://www.youtube.com/watch?v=GYjaXF7Fpfo" auto_play="yes"]Watch OsmosHd gameplay[/ryvl]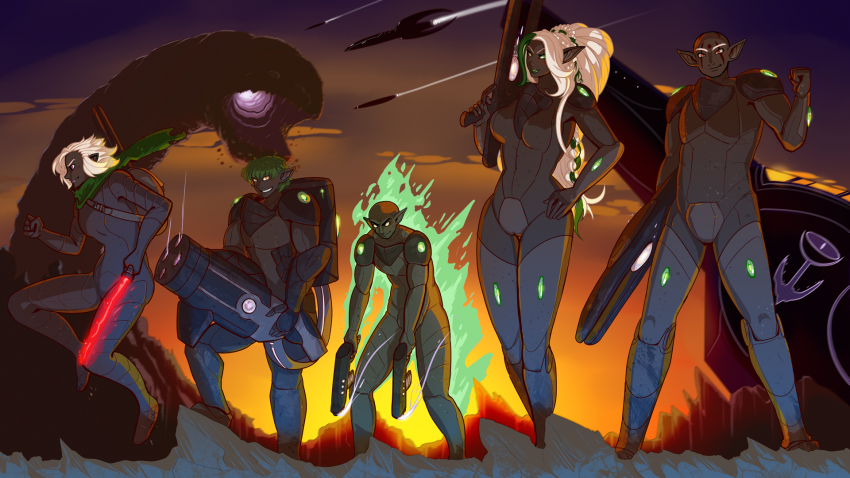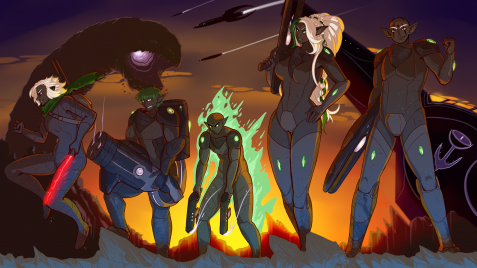 This game is a masterpiece in design. Imagine a multiplayer game that anyone can understand intuitively. Players will randomly be assigned a control panel on their own phone, with a set of buttons, switches, sliders, and dials. They need to follow instructions in a timely manner, However, the instructions are being sent to their teammates, so theyneed to coordinate before the time runs out! What's the twist?
The ship is falling apart. And they're trying to outrun an exploding star. It's entertaining enough for the whole family, if they can stay calm and work as a team!
[ryvl video_url="https://www.youtube.com/watch?v=ymwSbxUDtTw" auto_play="yes"]Watch Spaceteam gameplay[/ryvl]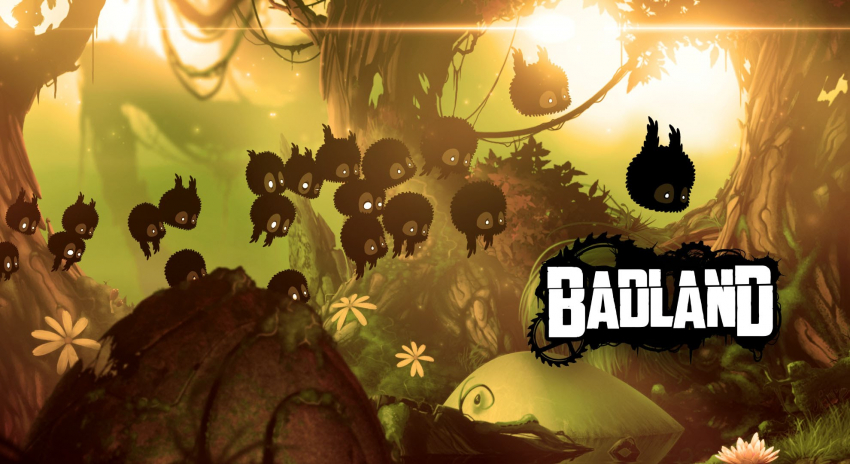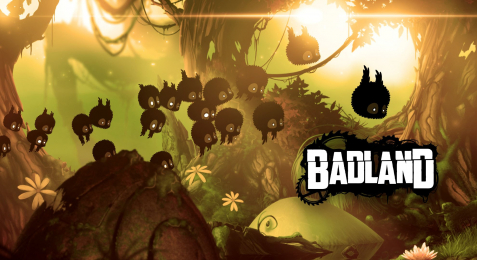 So your kids played Flappy bird and rage-quit after realizing they were never going to make it past 7 seconds? You really need to give Badland a try. It's beautifully animated and the gorgeous graphics are reason enough to download and play on a large screen, like a tablet. Simple, one-button control for this side-scrolling makes it walk the fine line of being too difficult and overly simplistic. Strategically placed checkpoints, along with multi player capability make this an ideal android tablet game for kids.
Getting to the finish is hugely satisfying. 30 million people are playing this game all over the world – that's how popular it is!
[ryvl video_url="https://www.youtube.com/watch?v=rBUKbzFuT_k" auto_play="yes"]Watch gameplay of badland[/ryvl]
20. Ridiculous Fishing, $2.99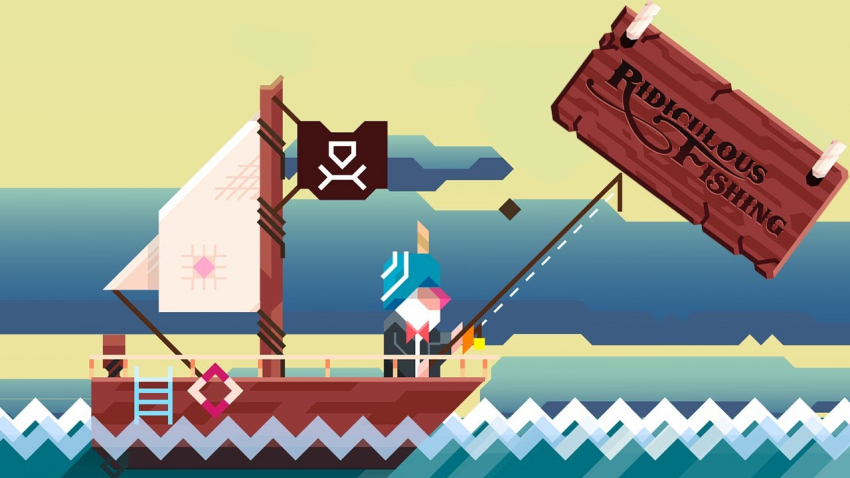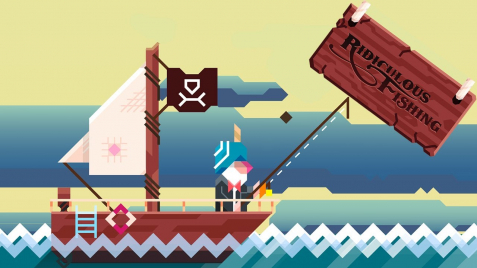 This may initially come across as a game focused on in-app purchases, or grind-style gameplay, but as you play through, you start to get a sense of whimsy, maybe even a touch of satire. The premise is simple: drop your fishing line while avoiding the aquatic wildlife, wait till your line runs out, then reel in the line, trying to hook everything on the way up. Once it gets to the surface, the catch is tossed in the air and blown apart, adding to your score in an oddly satisfying fashion. This is the game you want for a nice,lazy afternoon
[ryvl video_url="https://www.youtube.com/watch?v=OskUmv2XAkY" auto_play="yes"]Watch Ridiculous Fishing gameplay[/ryvl]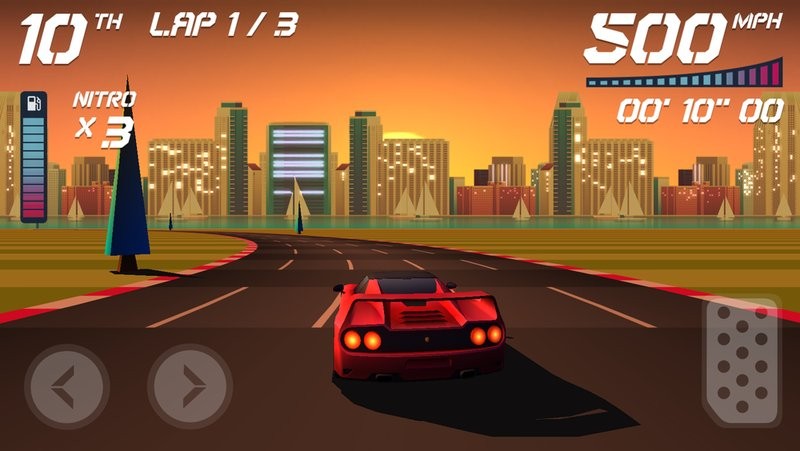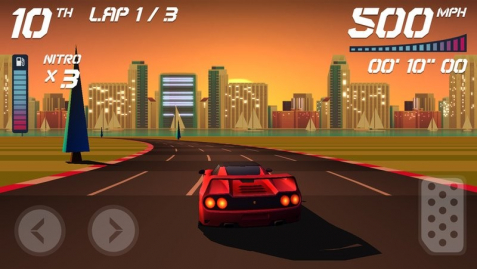 This an ode to classic 90's arcade racers, imparting a distinctly modern take on old-school visuals. Your kids probably won't know, but if you were a gamer back in the day, think of this as the spirit of Lotus Turbo Esprit Challenge with the soul of Top Gun. Naturally, realism takes a back seat to speed as you jostle with rivals for space and ultimately bumping them aside for the chequered flag.
It's a vibrant blast through 32 cities and 73 tracks, complete with cheesy soundtrack. Download this game and give your kids a taste of your own childhood.
[ryvl video_url="https://www.youtube.com/watch?v=g7BdSyezHxA" auto_play="yes"]Watch gameplay of horizon chase[/ryvl]
18. Geometry Wars 3: Dimensions $9.99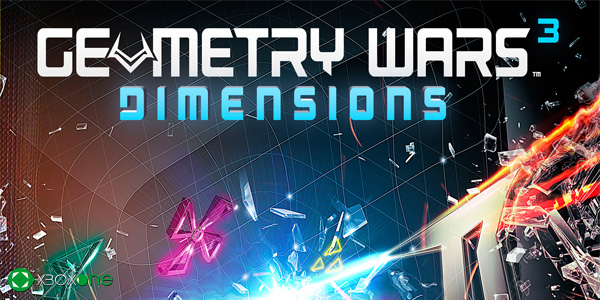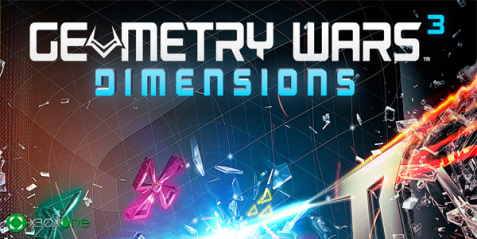 First things first, this game has full controller support so if you want, you can rock it on your NVidiaShield TV. While the storyline maybe a little thin, but what it lacks in depth, it makes up in stunning graphics and incredible animation.
This 3D blaster has players zooming around shapes in space, blowing up everything else that moves. Unlike its predecessors you have to use new tactics and strategy as you chase your foes around a planet, or fly over the edge of a giant cube in all its three dimensional glory.
[ryvl video_url="https://www.youtube.com/watch?v=imt5pY1yZ5k" auto_play="yes"]Watch Geometry Wars 3: Dimensions gameplay[/ryvl]
17. Grid Runner, $0.99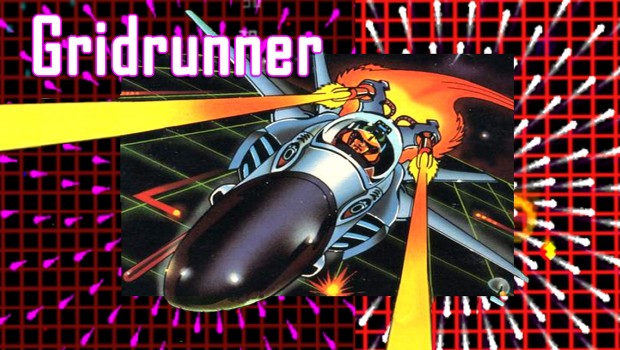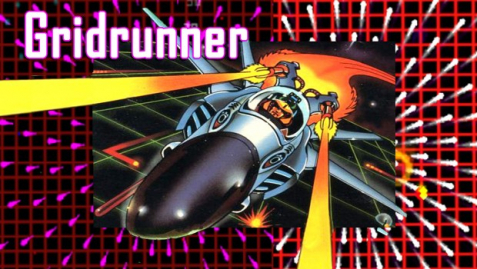 This game has all retro visual appeal of a 1980s coin-operated Namco arcade machine, but the action is frenzied, with ships and projectiles zooming past you in space. When you notice a new life is added on completing every level, you get an idea what you're in for! This is an unapologetic old-school blaster, wrapped in a glossy, modern design. Pro tip: Use your power ups instantly – they only last a few seconds!
[ryvl video_url="https://www.youtube.com/watch?v=fxQ3Wzw5-Bs" auto_play="yes"]Watch gameplay of Grid Runner[/ryvl]
Every once in a while, a puzzle game will appear, grab hold and just not let go.Zynga's Drop7 is just such a title. Like the classic Tetris, Drop7 is a well-based puzzler, where players drop discs into a 7X7 grid, clearing discs when the number of discs matches the amount of discs in a column or row, creating space for new drops.
Pro tip: Plan ahead and get chain reactions to score as many points before the board fills!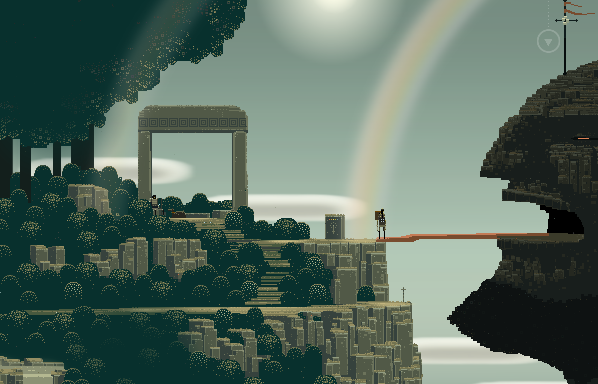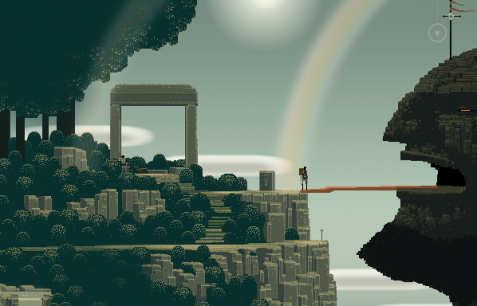 Sword &Sorcery in some ways, is a nod to a gentler era of gaming, harking back to classic point-and-click PC adventures. However, the coming together of a powerful soundtrack, a sense of style and crafted visuals makes this a game that wants to be explored.
Players lead a wandering warrior monk through a mythic realm, using a sword to do battle and sorcery to solve mysteries. The experience is overall gorgeous and stylized, with expressive artwork, and music by composer Jim Guthrie.
[ryvl video_url="https://www.youtube.com/watch?v=_ibZLkr6TM0″ auto_play="yes"]Watch Superbrothers – Sword & Sorcery gameplay[/ryvl]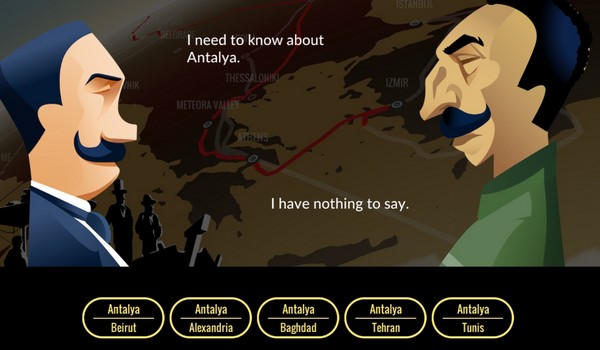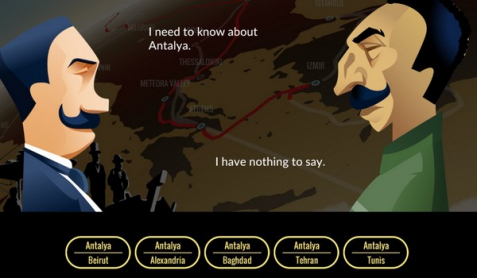 A brilliant take on a classic that your kids will love. Phileas Fogg is off on an incredible adventure, as he attempts to circumnavigate the globe in just 80 days.  Players get in on the action as his trusted valet. They have to manage the inventory, pick routes and make decisions in this 1872 steam-punk cyber fantasy.
They have 150 cities to discover, travelling by airship, train, submarine, evena mechanical camel!With an in-game clock that never stops running, the game sets a break-neck pace as you compete with other players to complete the journey.
[ryvl video_url="https://www.youtube.com/watch?v=nH52330nWVk" auto_play="yes"]Watch 80 Days gameplay[/ryvl]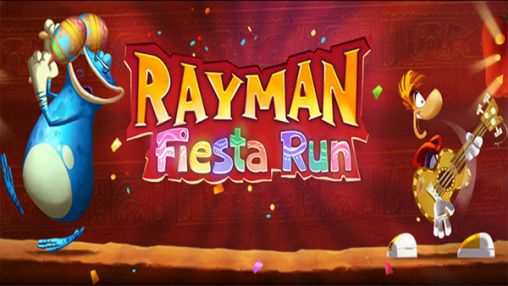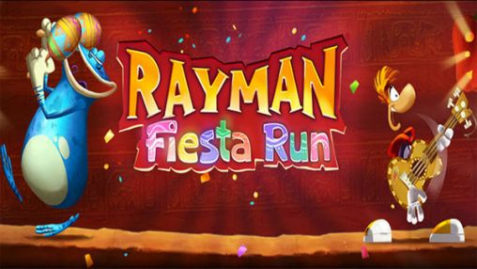 When it comes to precision,Touchscreens aren't really the best input devices. Without robust and accurate controls, platformers like Mario fall flat. And this is where Rayman Fiesta Run built a better mousetrap. The gameplay removes the problem by stripping the genre down to its core.
The character auto-runs, leaving the player free to time the jumps or other actions, and collect Lums hovering overhead. Players need to master these simple controls, learn the layouts of the levels and keep their timing tight. That's the simple formula to succeed at this great platform game
[ryvl video_url="https://www.youtube.com/watch?v=bh_i7NiOjnE" auto_play="yes"]Watch gameplay of Rayman Fiesta Run[/ryvl]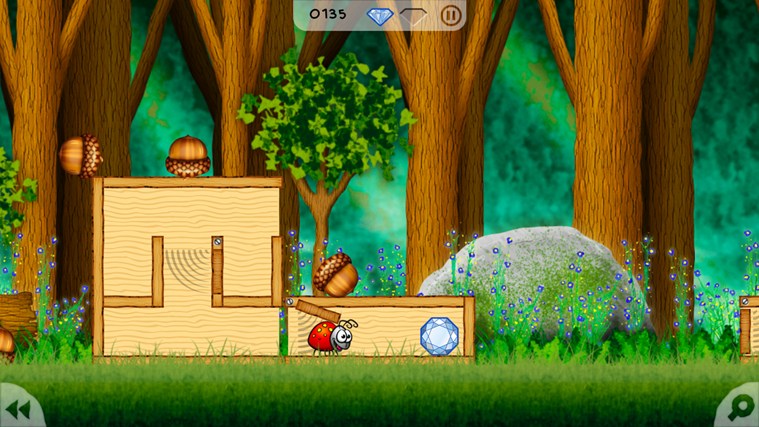 Sure to be a hit with your kids, it will also encourage them to think ahead, and understand that each of their actions in the game has consequences. That's a teachable skill, and for that reason alone we'd recommend this game. Kribl is a little bug that's on a big journey, with puzzling obstacles that need to be turned or moved to progress.
Gameplay involved pushing boxes, climbing platforms, jumping, sliding, falling – in a different situation in each territory on his journey.
[ryvl video_url="https://www.youtube.com/watch?v=jDPYH6kfN3M" auto_play="yes"]Watch Beyond Ynth HD gameplay[/ryvl]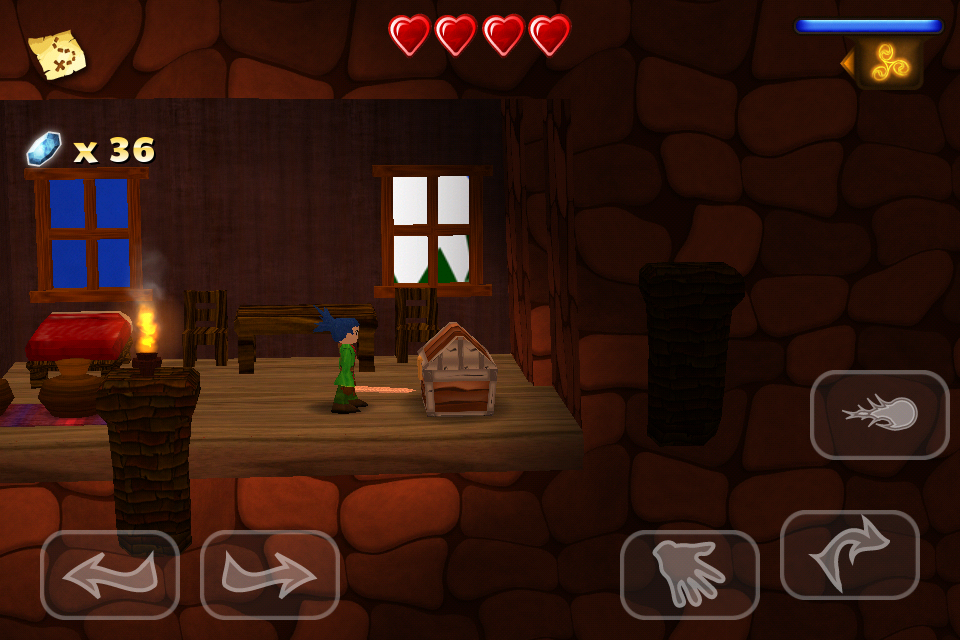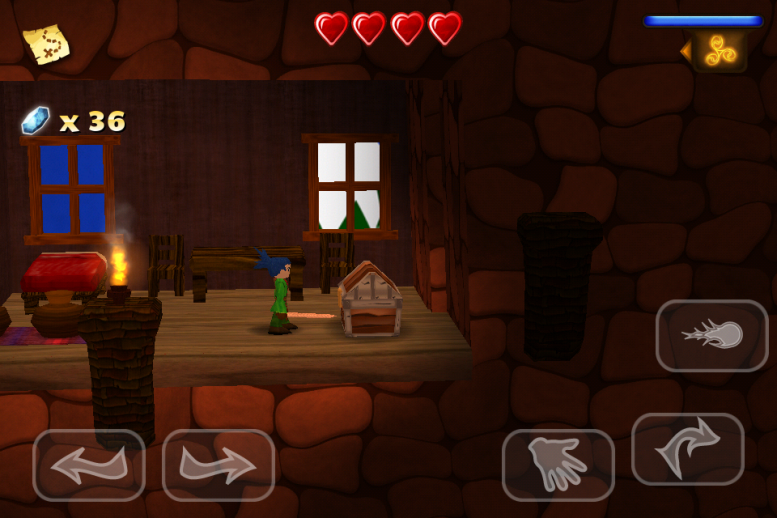 The storyline in this title may not be highly creative, but the gameplay is fantastic. It's a nod to classic 8-bit gaming that has become popular lately. The platformer genre lends itself well to this type of game and while it's challenging, it is also rewarding. Think of it as a sort of platformer interpretation of Zelda.
Players get to explore a magical realm of dungeons, towns, treasures and devious monsters. The touch controls are precise, and optimized for smartphones and tablets.
[ryvl video_url="https://www.youtube.com/watch?v=xypzlMCv0jM" auto_play="yes"]Watch gameplay of Swordigo[/ryvl]
10. Bean Dreams, Free
This platform game seems to be simple at first, with a jumping bean that you guide right or left. The controls are ideal for touch screens, instead of messing around with a frustrating virtual D-pad. The gameplay is simple – jump monsters, collect fruit and gems, but that's where this game gets sneaky.
There are missions that can't be completed on a single run, or where the bounce count is fixed, or finding pets, or collecting all the fruit – you get the idea. It may seem reductive, but the game makes player focus on timing, exploration and learning the levels.
9. SpellTower, $1.99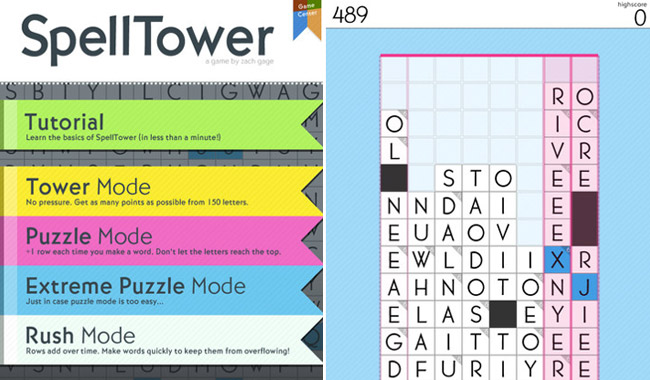 We love this game! It starts out simple enough – a word game where letters tiles in a column can be removed by sliding out words, and the surrounding tiles keep falling to the bottom. Players score when no more words can be made. But that's not the end of it! This unlocks a new mode that's something of a cross between Boggle and Tetris.
In seconds, players are frantically battling to make more words and remove letters before the rising pile of tiles hits the top. Download it for your kids if they like word games
[ryvl video_url="https://www.youtube.com/watch?v=5iPwpnW4_IY" auto_play="yes"]Watch gameplay ofSpellTower[/ryvl]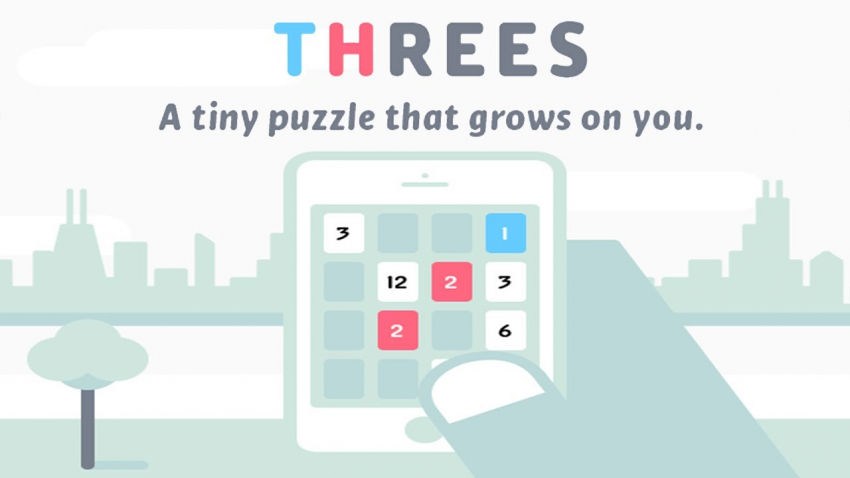 The formula may be simple, but the execution is fantastic. Players have a four-by-four grid with sliding tiles that they can combine with another tile to add up their numbers. The premise is to keep playing and sliding the tiles into one another to get to the magic number of 2048. Brilliant music, sound effects and minimalist presentation are the standout features.
By far the most copied game in the past few years, it's surprising that a game of numbers is so popular. A review says that it would take 30 seconds of your time to wrap your head around the rules, and before you knew it, two hours would go by playing. Search for this title by name, and don't download a clone.
[ryvl video_url="https://www.youtube.com/watch?v=BGgmQnruEmM" auto_play="yes"]Watch Threes gameplay[/ryvl]
7. Ridge Racer Slipstream, Free
There are games like Real Racing, that lean toward honest simulation and accurate in-game physics. Then there are ones like Asphalt 8, that are squarely in the crazy, reality-defying arcade genre. We'd like to think that Ridge Racer Slipstream sits at the middle of that table. However, like it's coin-operated precursors, the primary focus of the game is still to drive at insane speeds, and have fun. What this means is that if players drive like a nutcase, they won't win races. At the same time, hyper-reality isn't the point of the game either.
So you drive like a you're only partly crazy, drifting through turns with full opposite-lock, slipstreaming your opponents and nitro-boosting past them at the last moment. Visuals are great, sounds are well modulated and the controls are pretty responsive. A nice, well rounded package.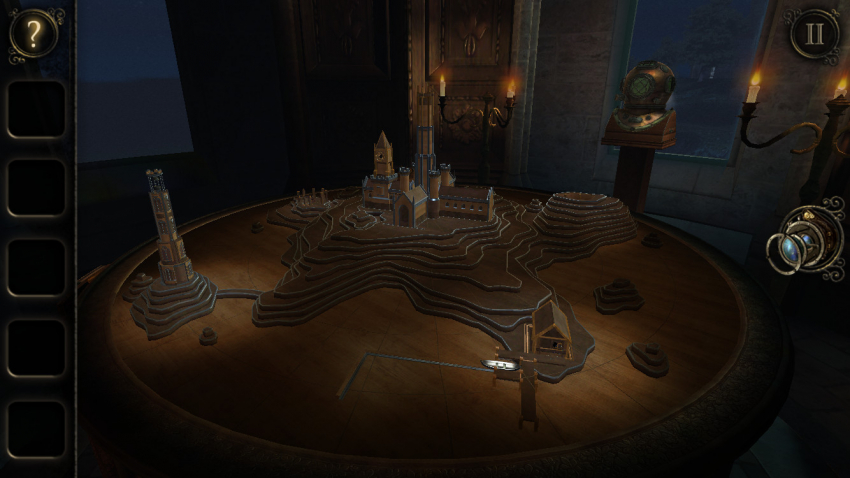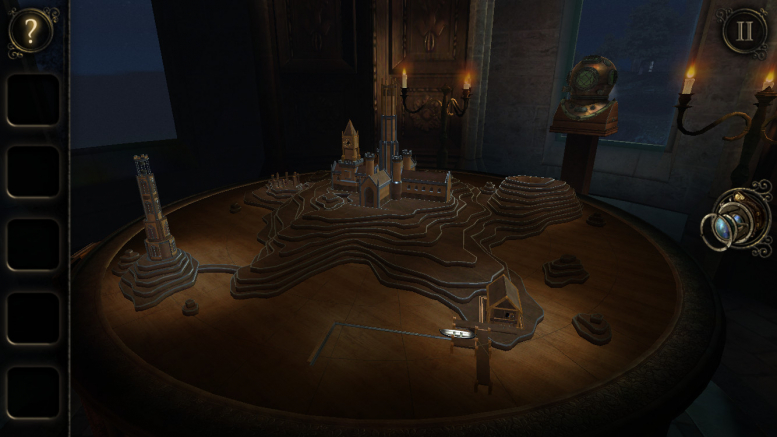 We're not going indulge in spoilers for this game. All we can say is that the first two iterations of this game were definitely the best puzzle-type games we had played, offering a creepy yet brilliant story that encapsulated brain-popping puzzles. They took full advantage of the mobile interface, and the third edition goes even further. It's a bigger game in terms of scale, but also in ambition – it's one of the best games of the year, and one of the rare paid titles we would recommend!
[ryvl video_url="https://www.youtube.com/watch?v=XFl93xkH75M" auto_play="yes"]Watch The Room – Three gameplay[/ryvl]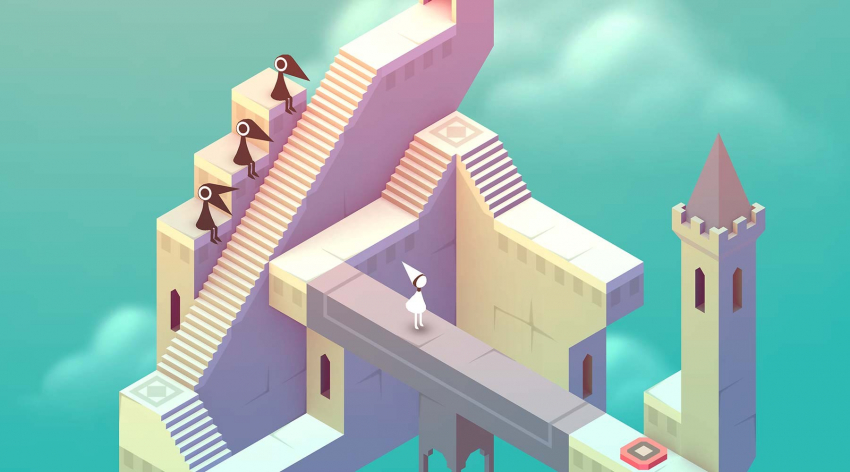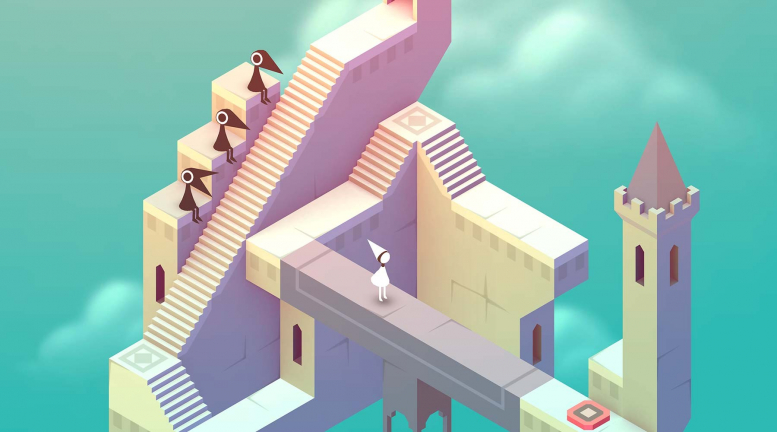 This is by far the most stunning and thoughtfully crafted puzzle game in recent years. Though it was an exclusive iOS title like many kids games, Android is now its home as well. Players guide a silent princess through beautiful monuments with impossible architecture that allows them to spin and drag components, creating new routes and revealing secret chambers and pathways.
The reflective background music and steady pace of the game make it a great overall experience. Highly recommended!
[ryvl video_url="https://www.youtube.com/watch?v=Yy2bXqs0x3o" auto_play="yes"]Watch monument valley[/ryvl]
There's no doubt that a number of online articles have stressed upon the educational aspects of Minecraft – and we're in agreement. A simplified comparison would probably be Lego, but Minecraft is also about puzzle solving and exploration as well. It's a mix of RPG, adventure and strategy genres that has endeared itself to more than one generation. In survival mode, players mine deep into the world, crafting weapons and armor to protect against the dangerous mobs.
Younger kids can play in creative mode with unlimited resources to build whatever their imagination desires. So while Minecraft may also be educational, kids love it because as a game, it's really good. That's probably why adults love it too!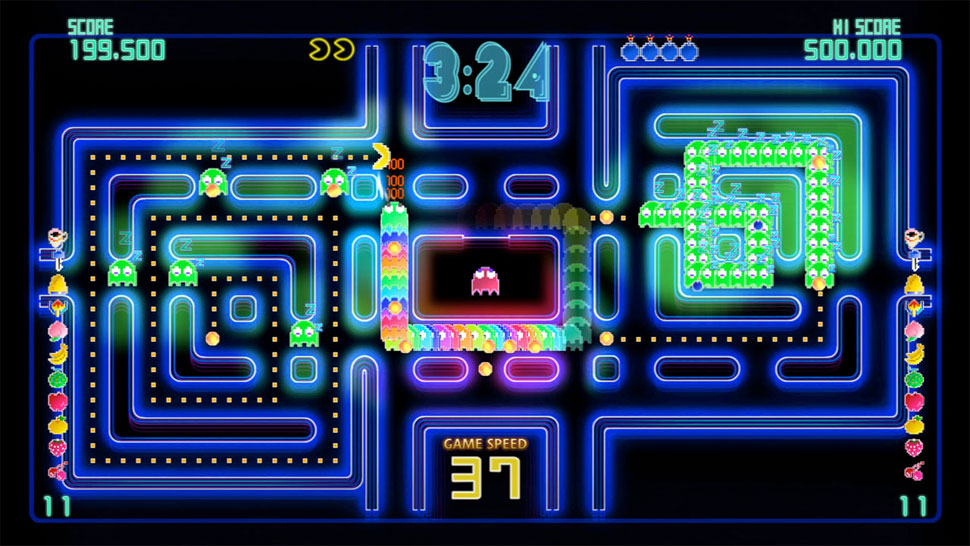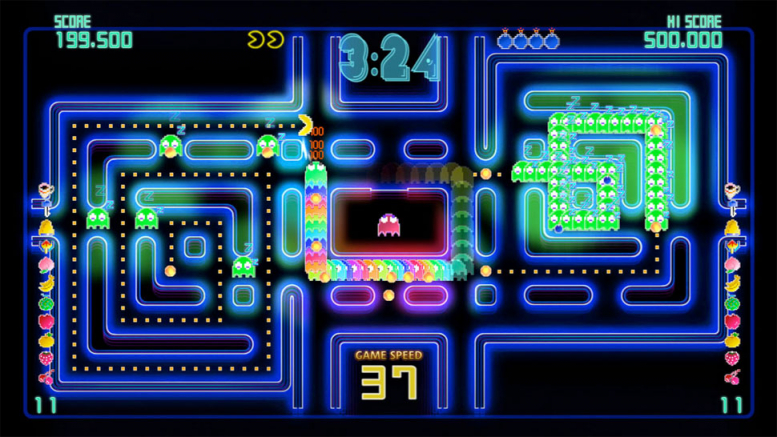 Best. Pac-Man. Game. Ever. This successor to the original Pac-Man Championship Edition is incredible. It's official mobile version of the most loved arcade game of all time. Players use simple controls to travel through intense mazes, collecting dots and avoiding pesky ghosts.
Or, they can collect a power pellet and chase them down instead. It offers 10 zones with unique layouts, spread across 132 amazing levels. Players can choose from three different game modes: Score Attack, Time Trial, Ghost Combo.Download and play for sensory overload!
[ryvl video_url="https://www.youtube.com/watch?v=OqCIj8Zi9oA" auto_play="yes"]Watch Minecraft – Pocket Edition gameplay[/ryvl]
This successful franchise has always focused on fast, drift-happy racing action and this edition doesn't stray too far from that formula. Players barrel around insane hyper-real city courses at breakneck speeds, and launch into the air with satisfying regularity.
This is not the 'accurate racing simulator' approach to racing games – the focus here is on pure, unadulterated fun, even though it stretches physics and reality. Pro-tip: The full download is almost 2gb, so use a Wi-Fi connection when you install it.
No game list this year can be complete without this great mash-up of real time strategy, and card collecting genres. A regular at the top-grossing charts, the game has players battle opponents in single-screen arenas. A worthy successor to Clash of the Clans, it adds interesting new elements, and a deeply intertwined collection and upgrade system to keep players coming back for more.Clash Royaleis a freemium game, and there is always the temptation of in-app purchases.
Even so, smart players progress through the game for free, though a little slower. If you have your wits about you, your wallet will be safe. We can't say the same about your time though!
What Do You Think About Our List?
We've spent some time puttingthis list of 30 android games that your kids will thank you for!We'd would love to hear what you have to say. The mobile gaming space changes rapidly, and we've tried to make sure that we're up-to-date on the latest and greatest apps.
Are you or your kids playing a game that you think should be on the list?
Use the comment section below to leave us a note!
Photo by Johan Larsson