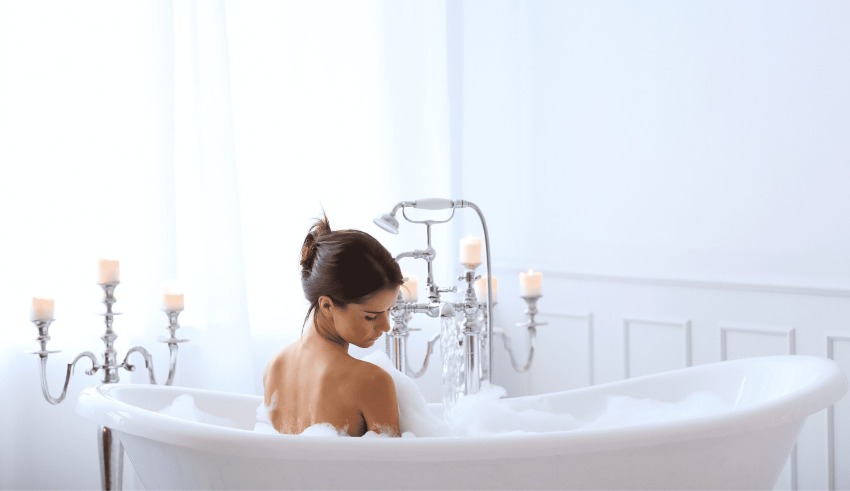 A high-quality bathtub is guaranteed to serve you for 5 to 25 years. The exact period depends on the type of material. Check a short guide to materials with their pros, cons, and prices on the example of Aquatica tubs.
The Most Popular Materials for Bathtubs
Today, materials that contain a mixture of natural and synthetic substances are most often used. This allows for achieving durability and high quality.
Acrylic. These are light bathtubs of various designs that retain heat well, though they are comparatively easy to scratch. Although the warranty period is 5–10 years, they usually last at least 15 years. The price starts from $2,000.
Solid surface. It is a mixture of resins and natural minerals. Such bathtubs are extremely pleasant to the touch, resistant to stains, and long-lasting, which is confirmed by a warranty period of up to 25 years. Bathtubs are quite heavy, but the material allows the creation of tubs of almost any shape and size. The base price ranges from $3,000 for small tubs to $15,000 for models with turbo massage.
Composite. Roughly speaking, this is aluminum-rich organic rock + high-tech resin — an extremely strong material, resistant to scratches. By their properties, these tubs are similar to cast iron but weigh much less. Depending on the model, they are guaranteed to last from 5 to 25 years. Basic models cost from $5,000 to $15,000.
Wood. They are luxurious, comfortable, and, as a rule, spacious. These bathtubs require careful handling: they cannot be filled with water hotter than 60 °C, and they must not be allowed to come into contact with chemicals, including hair dyes. The guaranteed service life under the condition of proper handling is approximately 10 years. The cost of tubs starts at $41,000.
Bathroom with a Bathtub: Buy Only High-Quality Sanitary Ware
In Aquatica, you'll find everything you need to arrange a bathroom at home or an outdoor shower (check here: https://www.aquaticausa.com/category/luxury-outdoor-shower). Everything, from the furniture to the waste flow, is made with an attractive unique design and quality materials. Enjoy shopping!