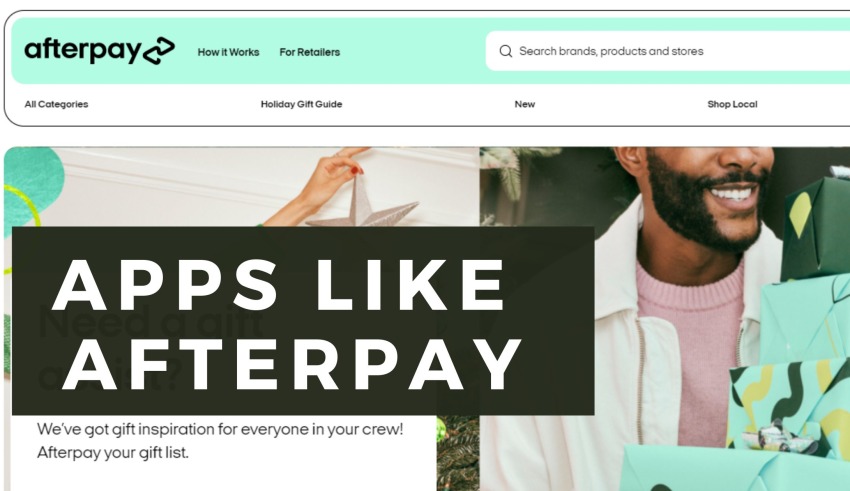 Apps Like Afterpay is one of the most revolutionary things that has happened in the finance sector for the public. unlike layby, afterpay has reversed the process, where you had to pay for the product and once you have paid the final installment, the product becomes yours. However, with Apps Like afterpay, you can walk in on any store and pick anything you want, and walk out without even making a payment.
Sounds too good to be true right? But believe us it is. This system of getting instant credit and having to pay later is the best thing that has happened recently in the payment sector. However, dont confuse it with a loan. A loan charges you a rate of interest irrespective of when you pay it back.
You can pay the loan the next day and you would still have to pay interest for keeping that money for an entire day. What afterpay does is, it makes a payment fortnightly payment plan, which means you have to pay off the credit every two weeks and hence is a great way to make payments.
However, afterpay is not the only player in the game, there are a lot of other apps out there as well. However, today we are going to talk about the ten best apps like afterpay that can save you time and money as well. 
Here is the list of the best apps like After Pay To Use In 2023.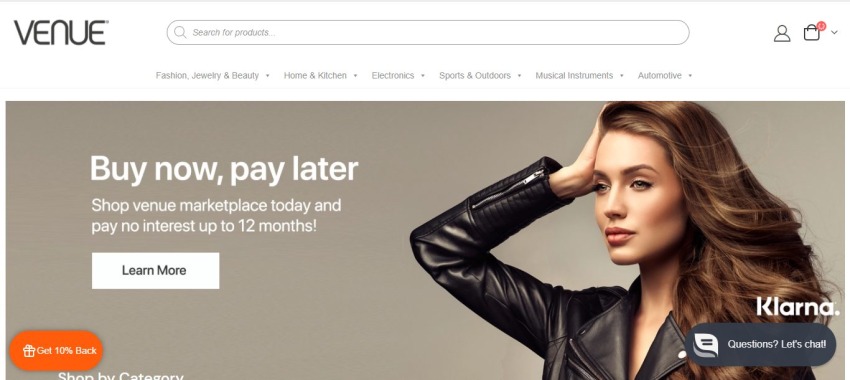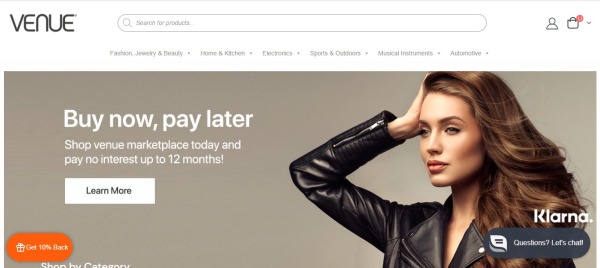 The venue is a website that makes buying luxury products easy and accessible to everyone. They have a wide range of selections of products ranging from electronics to fashion. For example, you can buy iPhones, Samsung, PS5's and whatnot when you're shopping at the venue. However, what it's famous for is its pay later scheme.
This means you can buy luxury items right now at the lowest prices, and can even pay later in installments. Since a lot of people refrain from making larger payments at once, the venue is the perfect place for them to shop at. Since the venue has made the process of taking instant credit even easier, we include its name in our list at the top.
If you haven't used the venue, we highly recommend using it. It's much better than using your credit card as they have easy monthly installments and no interest rate if you return the money in the given period. This is a great tool that everyone must use, in these times of the pandemic and in general.
---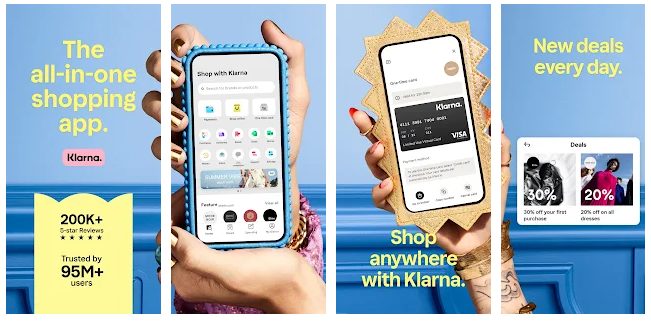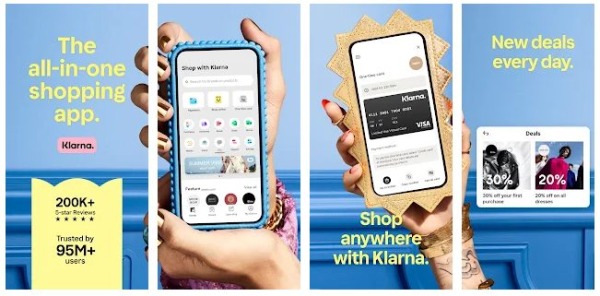 The next app we are about to mention has quickly climbed up the ranks in the pay later segment, klarna. Klarna is an application that lets you shop from famous retailers and pay them later. What klarna does differently from afterpay is that they offer more variety of products and better privacy.
Apps Like Afterpay may have been the first to explore this domain, but klarna is a tad bit more advanced. When you download this app, you will be able to see the brands that have partnered up with them and you will be able to browse through their collections.
When you find something that you'd like to buy, all you have to do is select four interest-free installments to pay the debt back and hence get the item. If you're a fashion freak, klarna is partnered up with Superdry so you can get luxury clothes without having to worry about your budget.
Also, as we were speaking of privacy klarna makes sure that the retailer does not get any sensitive information about your payment accounts. For this they let you create a ghost card, which expires after you have paid all the installments. This acts as a level of security between the retailers and you.
---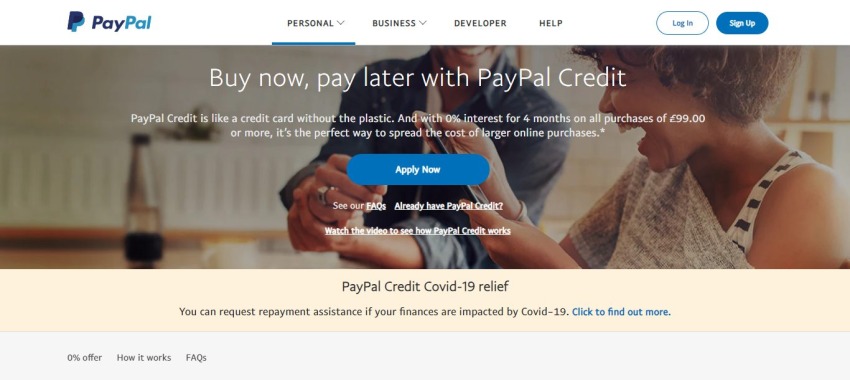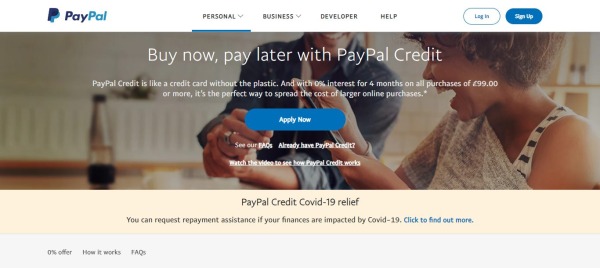 Paypal is one of the most trusted and widely accepted platforms to pay from. Created by Elon musk in his early days, PayPal has everything that you need to make a payment gateway secure and safe. Paypal even has an option for you to get your money back if the vendor does not deliver on their promises which is why a lot of people use PayPal for international payments.
However, speaking particularly about the pay later segment, PayPal credit has a lot of credibilities. Also, there is no bar o what you can or cannot buy as long as you're buying through Paypal credit.
On any purchase worth over $99, you get 6 months to pay it back, without any interest applied, and hence is the perfect place to buy any items that may seem expensive. However, we do wish that you proceed with caution and do not overspend because a lot of people are still under massive chunks of debt.
---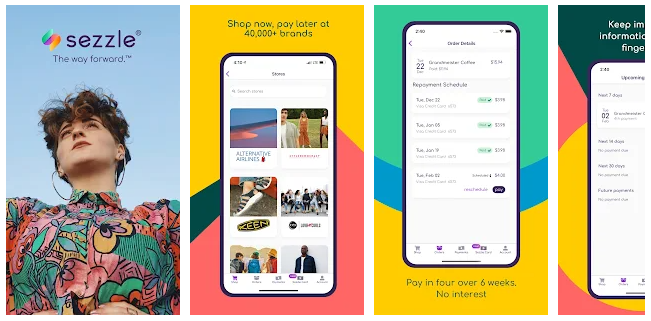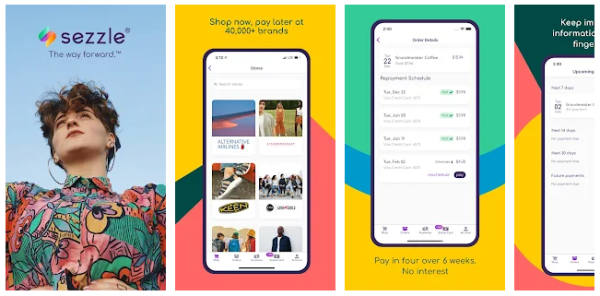 Much like the other payment methods we have mentioned so far, sizzle is also one of the most popular pay later applications accepted worldwide. However, they work with a specific partner, which limits their use cases but still makes them an important application. On the brands they are partnered with, you can get a discount and an option to make payments in installments, that too interest-free.
You get six weeks to pay back your debt and hence is relaxation when making huge purchases. Also, now that you dont have to pay the interest, there is nothing to worry about.
However, once you start defaulting on your payments, it can get ugly quickly. This is why we recommend you to use sezzle and make your payments safer and easier. Also, you can get good discounts on the brands they are partnered with, so it's a win-win for you. If you haven't tried their app yet, then make sure you give it a try after this.
---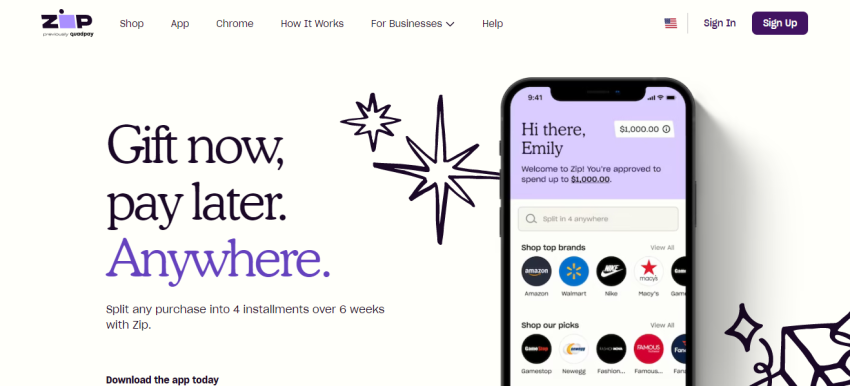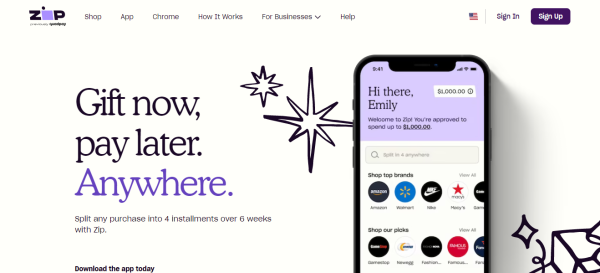 Zip is one of the most used buys now pay later applications. Since they have a lot of partners both online and offline, they are a great option to use, if you dont have enough money o buy something really important now. Also, unlike credit cards, they do not give you just one month to pay your money back, and instead, you have a set period over which you can pay back, interest-free.
What zip does differently is that they have also partnered up with offline stores, which makes them more usable in daily lives. However, apps like afterpay that are online exclusive, make it quite difficult for people to browse through things physically.
If you want an application that works in an offline store and is also fluent with an online retailer, then zip is the way to go. They also have tie-ups with big concrete and mortar businesses which makes them useful for bulk purchases. If you're fond of shopping at target, then zip is going to be your best buddy
---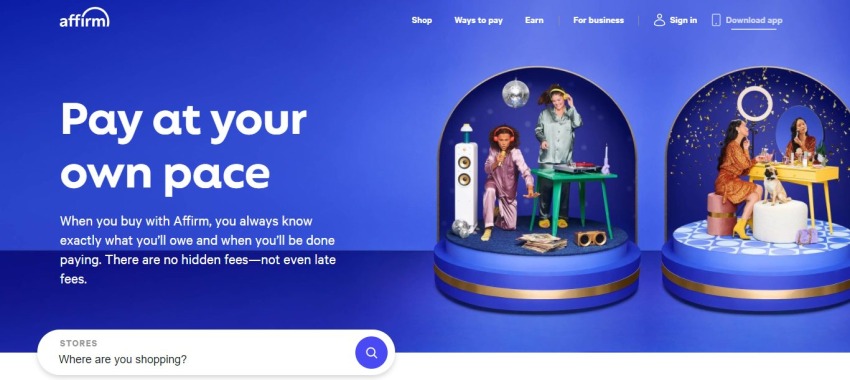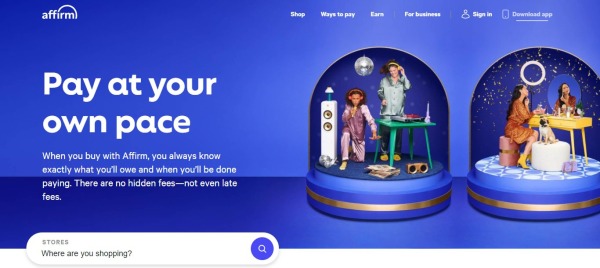 Unlike the other services that we have talked about, affirm does charge interest on the product it lets you buy. However, dont disregard it yet because we are about to tell you something interesting. Affirm lets you spread your return period over 12- 18 months which is a lot of time. However, that is what you're paying the interest for.
For example, if you to buy something really big, let's say something worth $2000 for your house and it is an absolute necessity. With apps like afterpay you would have to pay them back in four o five installments, which are still considerably large, that too in a small amount of time.
However, spread over 12 to18 months, those installments seem smaller, however, you do end up spending a couple of extra bucks than the retail price. Affirm does not charge a lot of interest either so you dont need to worry about paying it back.
---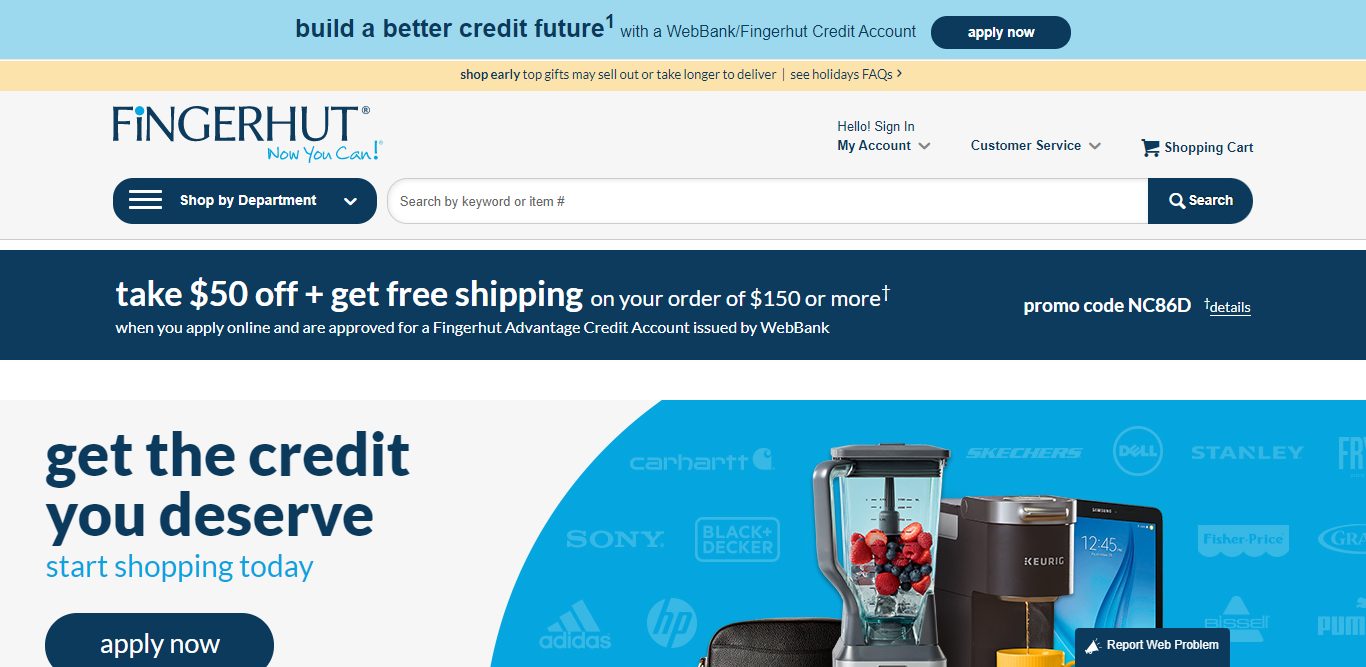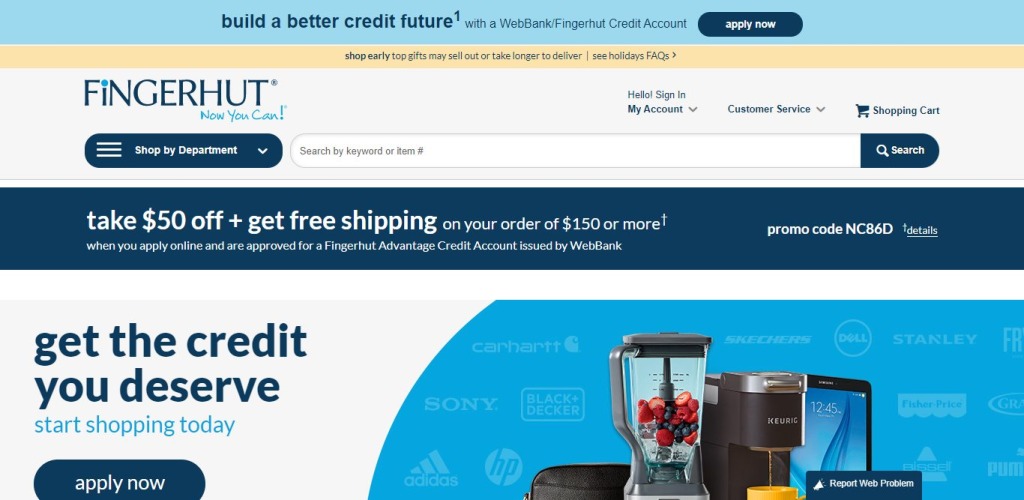 Fingerhut is one of the most popular ways of building a credit score and hence is one of the most popularly used apps in this segment. Like every other app we mentioned, Fingerhut, lets you take home the product and helps you pay later.
However, people with low credit scores or even no credit scores can join Fingerhut, but they still do have a few requirements. Once you are approved for Fingerhut credit, you can shop at their partnered retailers and get to pay later.
They give you a certain amount of time to pay back the debt so you can relax till it's time. If you haven't used this app already, then we highly recommend you to use it as this is an effective way to make payments later.
---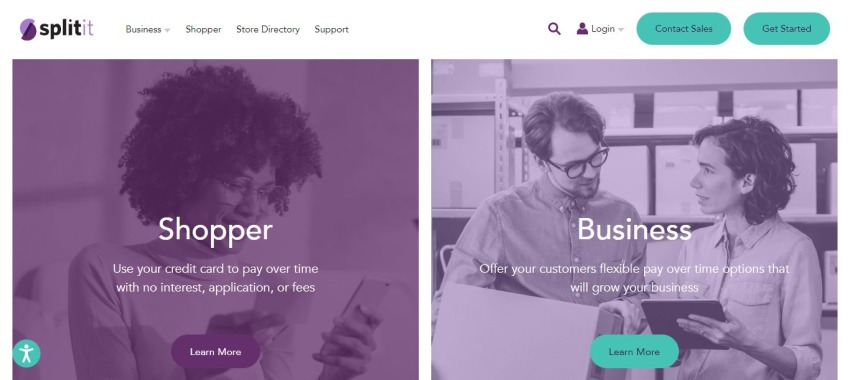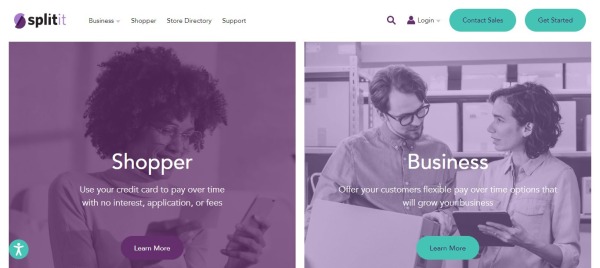 Next on the list is splitit, an interesting way to make payments later. Splitit is one of the most used ways to make payments. This is because splitit is partnered up with some most commonly used stores and hence sees a lot of daily transactions. With splitit, you get the benefit of making your payment in over 24 different installments over some time without paying a single cent in interest.
Sounds great right? Well, it sure is. Splitit is the modern way of taking instant credit and we highly recommend you to try it if you're looking for something like this. Also, one advantage with splitit is that it's really fast compared to afterpay and is more widely accepted as well.
---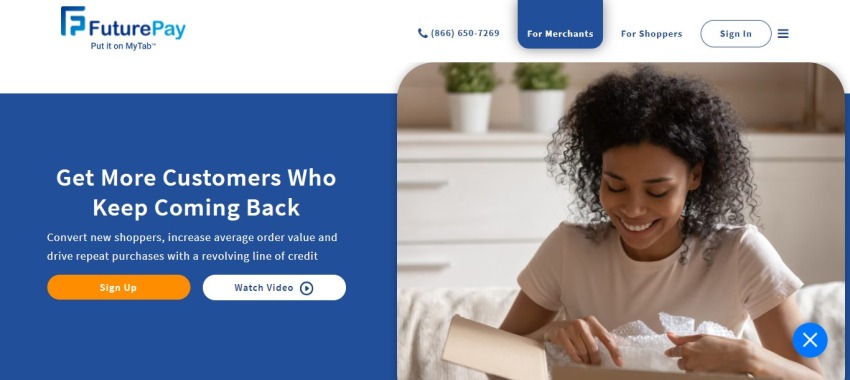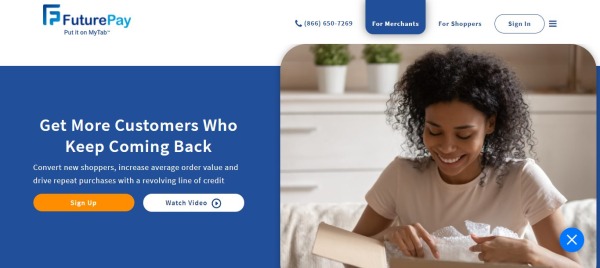 Last but not least futurepay is also a great option to make online payments easier on your pocket. Futurepay lets you make gradual payments to the vendor without paying interest.
You can pay them back as little as $25 a month until the debt is paid back in full. Also, if you dont have rough money to pay in the last month, then you can take it to the next month at a 2% interest. This is a great way to make sure you dont lose out on a lot of money or stretch your home budget too much either. Furturepay is a great way to make large payments and hence we highly recommend using it. 
---
Quadpay
Quadpay has one of the most interesting and eye-catching taglines we have heard. "Any store, split into four", is what they say when you want to buy anything from a supported brand. Unlike a lot of other buys now pay later applications, quad pay has brought in serious brands like Nike, Walmart, and much more in order for you to get a ton of services.
They also give exclusive discounts and hence make it beneficial for you to buy via quad pay. What they do is, whenever you purchase an item and click on the pay later button, they divide the entire cost into 4 different segments which are to be paid in the following six weeks.
Defaulting that would add interest on your purchase, but if you dont, you get to keep that money interest-free for the next six weeks. Quadpay also has its credit card systems which help you swipe at offline stores and automatically divide that payment into four different installments. If you haven't tried quad pay yet, then we highly recommend you do so.
Conclusion
The above-mentioned ten apps are the best when it comes to buying now and paying later. Since these applications have been in the industry since afterpay has been a thing, they are equally rich in skills and experience.
However, one thing that we would like to point out is that you don't need to buy everything now that you can pay later because sooner or later you are the one paying. Now You All Know Everything About Apps  Like Afterpay.
Instead, only make larger payments that you are sure that you will be able to return by the end of the period and hence make yourself safe from paying high-interest rates. We're sure these apps will make your payments better and more efficient. Till then, keep scrolling!