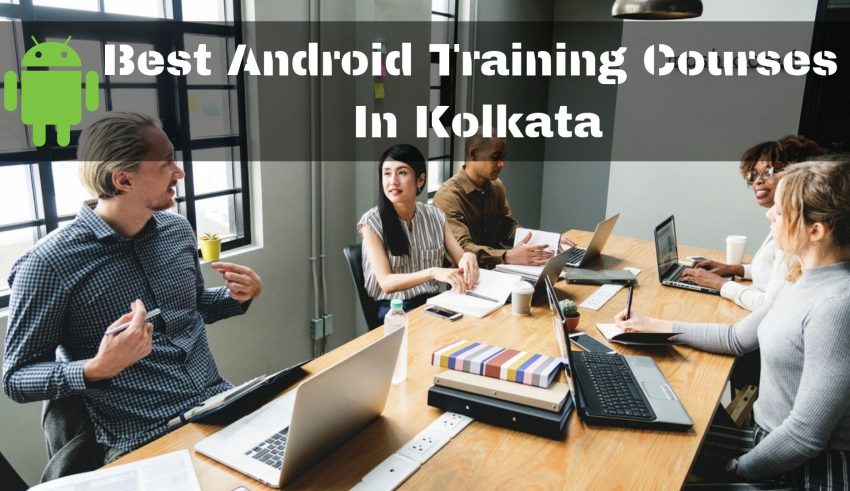 Ever wonder what life would be without mobile phones? The quintessential scenario one could think is a slow paced world with a lost sense of technology. That is how crucial these ubiquitous devices have been in providing us mobility.
The technology that acts as a fuel to these smartphones is Android. It is a mobile-based operating system that acts as a manager for applications and utilities. Due to such wide popularity of smartphones and numerous Android applications, this field has been successful to gather keen attention from lots of tech newbies and developer geeks. Thus, it wouldn't be wrong to say that Android development will remain a constantly developing field.
What is the career scope in Android?
If you own a smartphone, you must be acquainted with Google Play Store or App stores. These stores are an endless collection of new and trending android application. Even you use some of these apps on a daily basis.
Android development is not just a skill but a great choice for your career. The application market is one of the fastest growing ones. World leading tech giants recruit programmers in a bulk amount as Android application developers, Android testers and Android operating system engineers.
If you are enthusiastic about the world of Android, then you have landed at the right place. We can help you select the best Android training courses in Kolkata keeping in mind several aspects like curriculum, educational program, course expense, course span and some more.
Let's take a look at this list.
Course name: Android Training C|AD
Duration: 3 Months (2 classes per week)
Have you suffered from a malware attack on your mobile phone? It is something that may wipe all your private and important data, leaving you devastated.
The tremendous growth of Android additionally exposed the applications to a world full of vulnerabilities.
Indian Cyber Security Solutions has an experience of over 15 years in the field of cybersecurity; hence they help the programmers to develop secure Android applications. Technology enthusiasts can choose between both online mode and classroom mode in this course. The perks of the course are certificate and a large number of job opportunities in various corporate.
The course fee is quite reasonable and will cost you 10k-12k depending on online/offline mode. After the completion of the course, you will be able to develop an android application of your own with outstanding features.
Course name: C| APT Android Penetration Testing
Course Duration: 2 Hours per class
Android developers might toil days or even weeks developing an excellent application, but it might still be prone to a lot of bugs and fixes. A software development lifecycle is deficient without the testing phase.
Indian Cyber Security Solutions is the only institute in Kolkata to offer a course that merges the concepts of android testing and security. This course is different from others because it provides knowledge on how to test your Android application, understanding vulnerabilities and malware in Android operating system and android based hacking techniques.
The course expense is 14k and it is recommended for individuals who have strong command in Java programming and android development basics. The syllabus has 12 sections based on several topics like android security, pentesting, android malware and more.
Expro Academy
Course name: Mobile App Training
Duration: 4/6 months
Many institutes offer android tutorials but this one stands out from others because of the industry-specific and trending technologies being taught here.
This 6 months long Android development course aims at providing a great number of knowledgeable resources and assessment on the subject matter. The best feature which makes this course gain leverage over others is that it focuses on hybrid or cross-platform apps. These applications can work on multiple platforms and have a great popularity.
The syllabus includes in-demand techniques like Node JS, Angular JS, Ionic framework and many more. Inculcating practical knowledge in the candidates, live projects are built and a final evaluation of the project is done after the completion of the course. They also provide 100% placement assistance, so you would not have to worry about finding the best job.
Course name- Android Expert Program
Duration- 1 year
If you wish to embark your career as an expert professional Android Engineer, this might be the most suitable course for you. Learn everything from scratch in the beginning and be a certified expert in android until the end.
The syllabus is quite diverse and the topics are taught from the basic level. The live projects build on Amazon Cloud Services will help you acquire an intuitive approach for corporate-like project development. Onward Academy also has tie-ups with multinational corporations like Intel, Accenture and many more as their placement partners.
Course name: Advanced Android Application Course
Duration: 4 months
A developer profile is one of the highest paid jobs in exponentially growing technical sector, and Android development specifically gains the center stage for this purpose. The aforementioned statement is enough to explain why one needs to invest time in learning Android.
Keeping in mind the need for such innovative technology, Karmick institute provides an advanced android course for programmers. The course is designed in the form of 10 modules with a live project at the end. Exceptionally good candidates can also get an opportunity of working alongside the app development team for 2 weeks and gain job experience. The course fee is around 18k and certificate will be provided at the end.
Course name: Android Apps Development
Duration: 130 hours (4 months)
In this innovation-driven world, it is important to have in-depth knowledge about technologies like android, but what matters more is to learn such skills from a good ranked source.
Ejob India is one of the top positioned institutes if you wish to get expertise in Android development. It has its tie-ups with SysAlgo Technologies and the training certifies you with experience of real-time international projects. The course is divided into 9 modules starting from fundamentals of android to deployment of your application on Google play store. They also have a quite good placement program that will enable you to get the best employment profiles under Android development. You can enlist yourself for this course by paying a course fee of 17k.
Course name: Google Android Course
Duration: Three months
We have all spent hours playing those exhilarating mobile games and competed to get the ultimate victory. Do you wish it to build one of your own mobile game?
Imagine how exciting it would be and this comprehensive course by FreshersIndia might come handy. It is divided into 27 extensive modules that help in acquiring hands-on experience in android development.
Towards the finish of the training, you will be able to develop your own gaming apps, utility apps and multimedia apps with features such as network connectivity, sensors, and telephony services. The only con to this course is that the course fee is set around 36k, which is slightly expensive compared to other courses.
iClass Kolkata
Course name: Android training
Duration: 4 weeks/5 weeks/ 8 weeks
Selecting the best course for android development might be a big hassle, but iClass Kolkata is there help you in this situation as this institute has more than 20 training centers all over Kolkata. So, if you are staying at Howrah or Salt Lake City or anywhere else, you will find a training center near you easily. The curriculum is divided into 9 modules and all building blocks of android are covered. The mentors have more than 8 years of experience. The batches are small in size and you can opt for best suited time and day for learning.
We hope that this ultimate guide to the best android courses in Kolkata helps you in choosing the perfect training course inclined to your preferences and you make the most out of it!