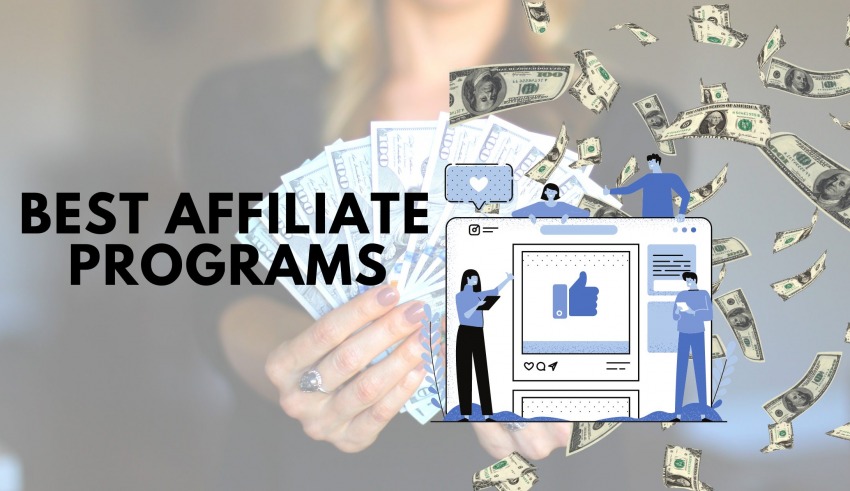 It would be nice to earn more money from your blog, wouldn't it? The process of creating a successful blog is time-consuming. If you want to succeed with your blog, you will have to keep creating content every week and make some kind of profit from it. But there is a common question bloggers ask themselves: "Where to begin?"?" Answering that question isn't easy. There are many right and wrong answers to this, as well. The type of traffic you get depends on your niche and your blog. This post, however, has a simple solution. It is an "affiliate programs." Specifically, choosing affiliate programs that are best suited to your needs as a blogger.
Now let's take a look at the top 15 affiliate programs.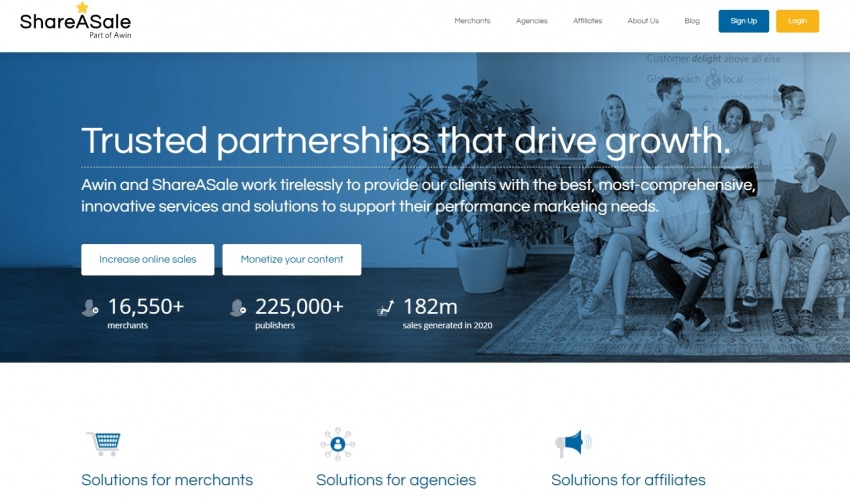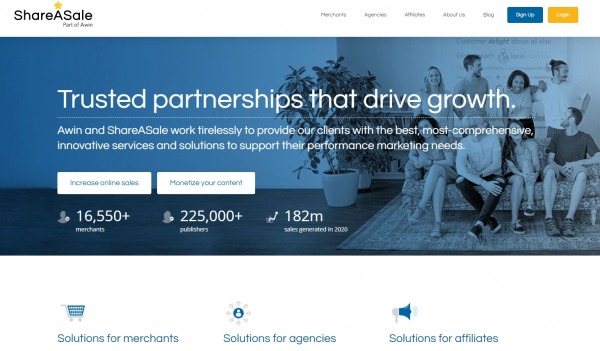 It's been 17 years since ShareASale came on the scene, and they've been keeping up with the times. There are always going to be relevant products for you to promote since the market is filled with merchants catering to nearly everything.
Pros
Options for flexible payouts. The payout options include digital and conventional payouts. Among affiliate programs, digital payment options are extremely rare. This puts them way ahead of the pack!
Products of a large variety. You have a wide variety of products to choose from as you pick and choose which merchants to work with.
Cons
Comparatively, it takes longer to set up than some of its competitors. It requires a little technical knowledge.
---


As an affiliate, Solvid offers 20% commissions on all sales, including future purchases made by the referred client. You will receive £700/month from Solvid if you refer a client who spends £3,500 per month. A one-time commission payout of £2,400 will be paid to you if a client makes a one-time order of £12,000. Earnings are not limited.
An affiliate programs paid by them is simply the best! Getting access to your affiliate account is as easy as 1-2-3!
---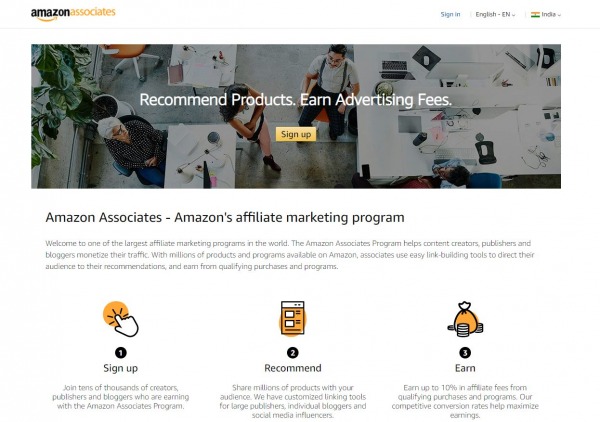 Almost everyone has heard of Amazon. You can order anything from candy to drones through the online marketplace in a day. Almost every niche can be found on Amazon, so starting a business there is a great idea.
Pros
Your link can generate up to 10% of the sale of any qualifying product.
Affiliate income is generated when the referred traffic buys anything on Amazon, even if it's not the product you linked to.
A huge selection of products. Many shops at one site, resulting in orders much larger than a single click on one product.
Cons
There is only a 24-hour cookie for affiliates. After 24 hours, if they purchase again, you will not be able to earn from them.
Payout options are limited. The only ways to get paid are cheques, bank transfers, and Amazon gift cards. Hopefully, they will soon offer digital payment methods.
---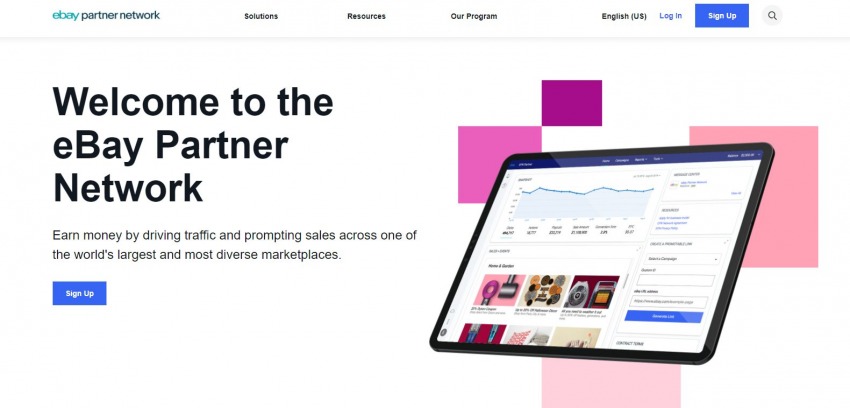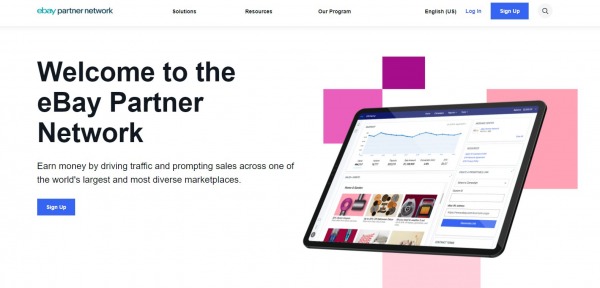 eBay is even seeking help in advertising and selling items on its platform. Your only task is to find listings you wish to promote, use Ebay's Partner Network tools to promote them, and you'll get paid!
Pros
Marketplaces like eBay are unparalleled in their diversity. It's a user-based service. All legal products can be found for sale somewhere. There is nothing like it.
Affiliate sales methods are the most straightforward. If someone buys from the share link, you earn a commission. The rules are simple.
For the first 3 months, there is a double commission.
Cons
Unless the auction ends within 10 days, you do not earn anything, even if you are the one who sent the winning bidder. There is a downside to auctions.
A percentage of eBay's earnings is yours. You split the sale 3 ways instead of the affiliate and you. It's worth understanding the rules of how eBay's earnings are divided among its users.
---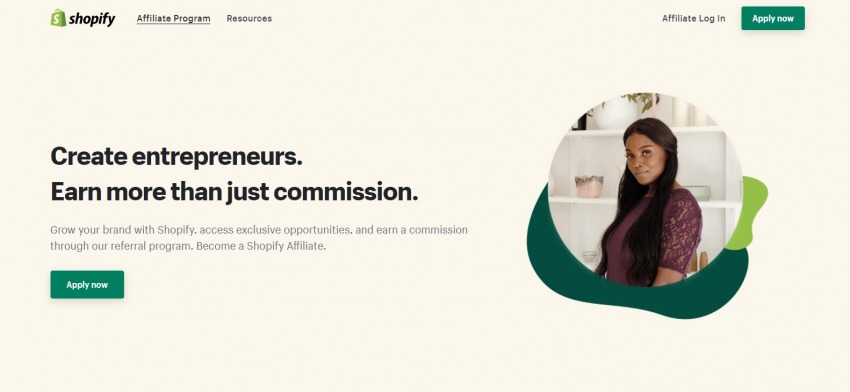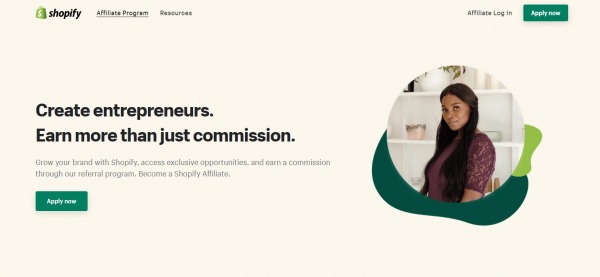 Online retailers and bloggers rely on Shopify as one of the most popular eCommerce platforms. Knowing how it works is likely second nature to you as a blogger. If your audience is also interested in selling online, then Shopify is a great affiliate partnership for you to refer them to.
Pros
Earnings per referral are high. Up to $598 on standard plans, you'll receive your referral's first two months' subscription fee (200% bounty). Enterprise plan with 100% bounty, worth $2,000.
Referring people to it is worthwhile. Shopify is the leading player in its niche. No other eCommerce platform comes close.
Cons
It's kind of a niche thing. Shopify's payout is good, but to be relevant, your audience needs to sell stuff online.
---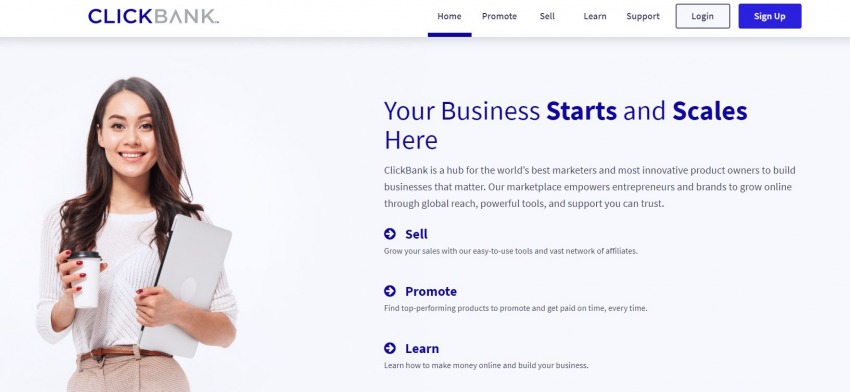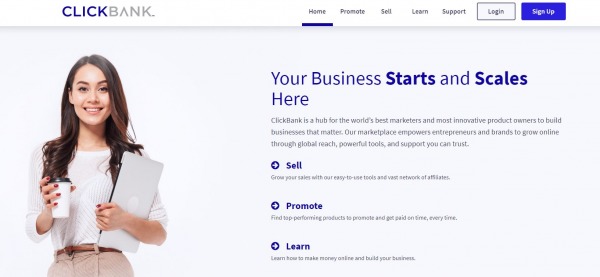 ShareASale and Clickbank are somewhat similar. You choose what merchants you would like to promote based on the type of audience you are targeting.
Pros
You will find something worth promoting. The easiest to use product database on the list is theirs. Promoting something is so easy with it!
Cons
Payments cannot be made digitally. Unfortunately, their payment options consist only of cheques, direct deposits, wire transfers, or Payoneer. More digital options are needed.
Referral sales are limited to $150 regardless of product. It feels pretty limiting. A higher limit or simply unlimited scaling would be nice.
---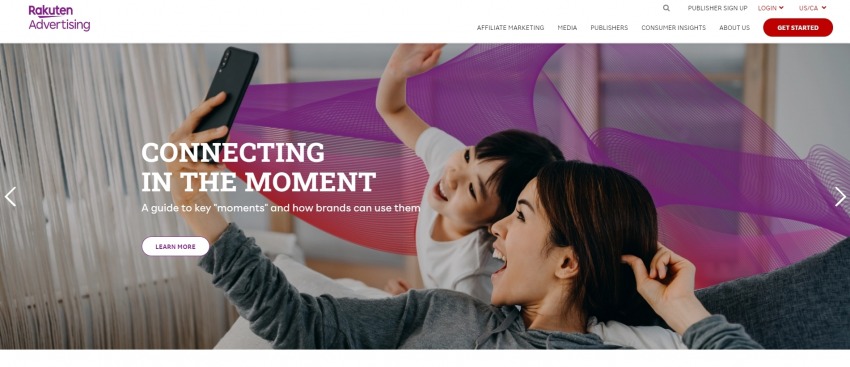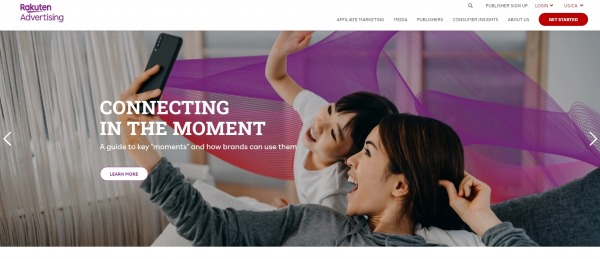 There are many different products available from Rakuten, from high-end electronics to pet supplies. Rakuten most likely has what you need. You will be paid if you help them sell anything in their store.
Pros
Trustworthy service. Rakuten has partnered with brands as large as the NBA. Their products can be confidently promoted.
Cons
Each brand you wish to promote must be applied separately. While it is informative, it can take a long time if you plan to promote many products.
They have a hard time navigating their knowledge base. The lack of clarity in help materials is always frustrating. Fortunately, their affiliate support team is excellent.
---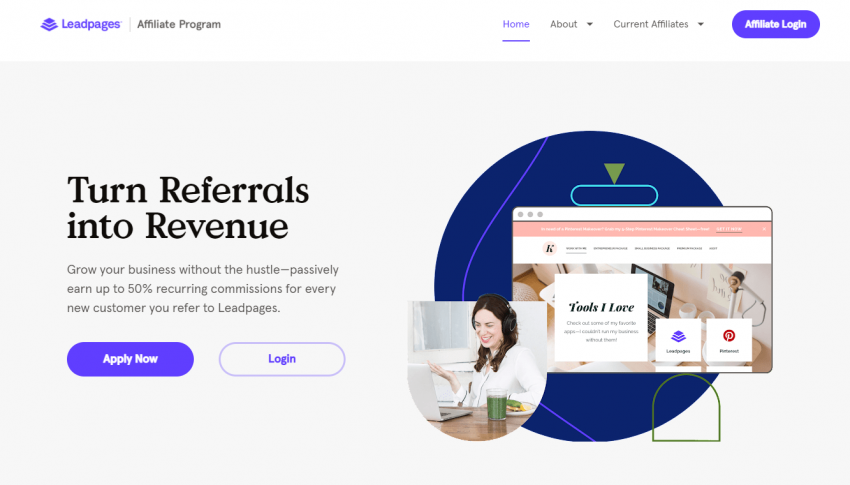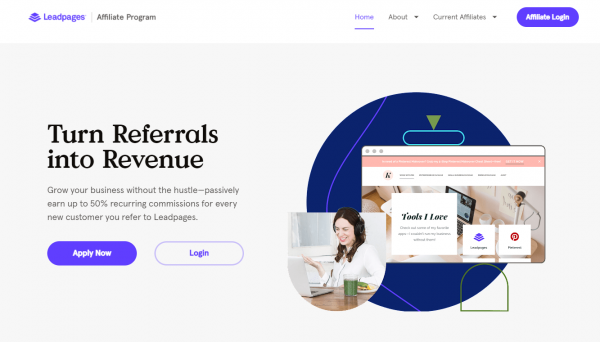 In terms of online marketing tools, Leadpages is the best. Making landing pages that convert easily for everyone, no matter their skill level. The product they offer is nearly unrivaled in the industry. You'll want this if your audience is digital.
Pros
This product sells itself if it is marketed appropriately. It only takes a few showings to get sales from Leadpages, since their product does such a great job.
There's no doubt that it's a powerful tool, making it worth promoting.
Payouts are massive. Referrals receive 30% of any purchases they make. Any time the customer is spending. There are no cutoffs.
Cons
It's too niche to appeal to many people. Leadpages is sure to sell a lot. The product will, however, only be of interest to those looking to build a brand online.
---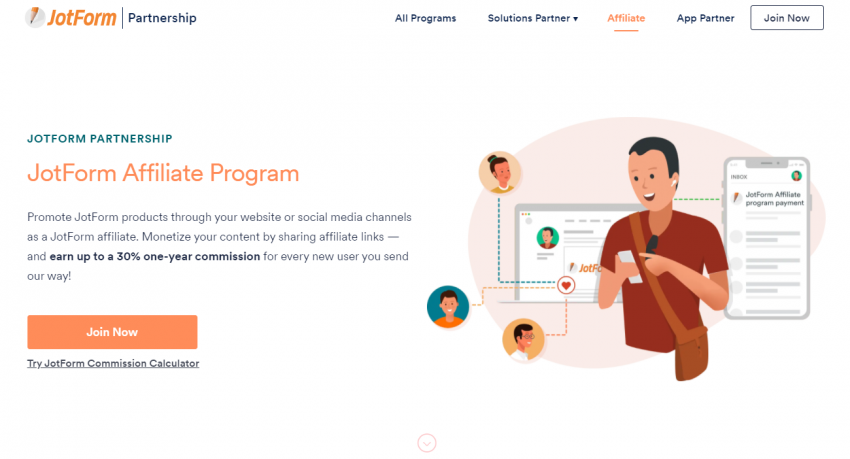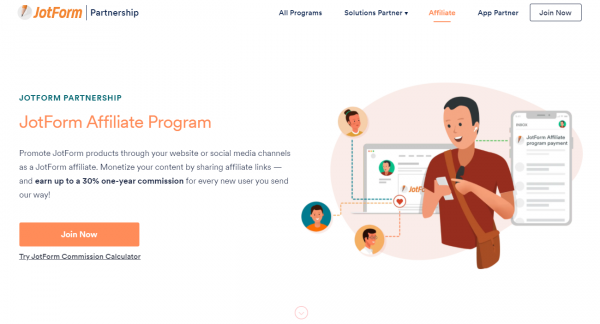 There are over 8 million users of JotForm, which is widely used by businesses and industries in many industries. Online forms are becoming increasingly popular among businesses. If you have ever filled out an online form so far, it was probably a JotForm.
Pros
High Commission. You can easily calculate your potential earnings by using JotForm's Commission Calculator since it offers a 30% commission rate.
A generous 60-day cookie length.
Cons
There is a one-year expiration date for the affiliate programs. Currently, commissions are paid out for one year only.
---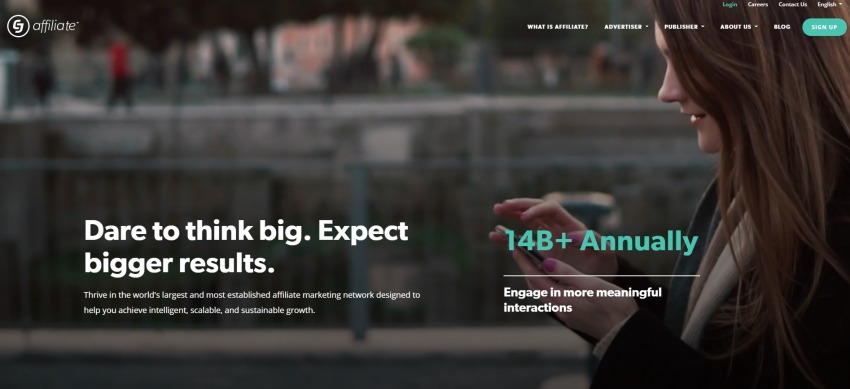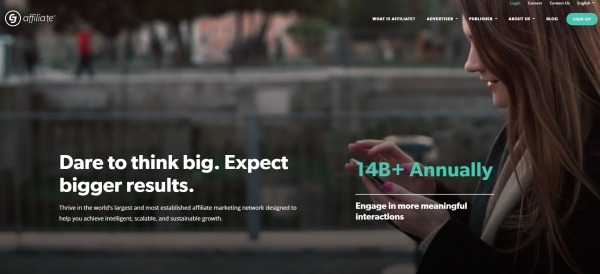 Affiliate programs powered by CJ are a great way to make money online. Since 1998, they have been involved in Affiliate Marketing, and their expertise is evident in everything they do. It would be hard to find fault with any of the products offered.
Pros
A large affiliate network. CJ Affiliate has been around for a long time, and no other affiliate program can match its size.
A reliable network. Having 19 years in business does not make them infallible, but it does demonstrate their ability to adapt. Count on them to continue doing so.
Cons
Applications are scrutinized very carefully. High standards are necessary if you're going to succeed for almost 20 years.
---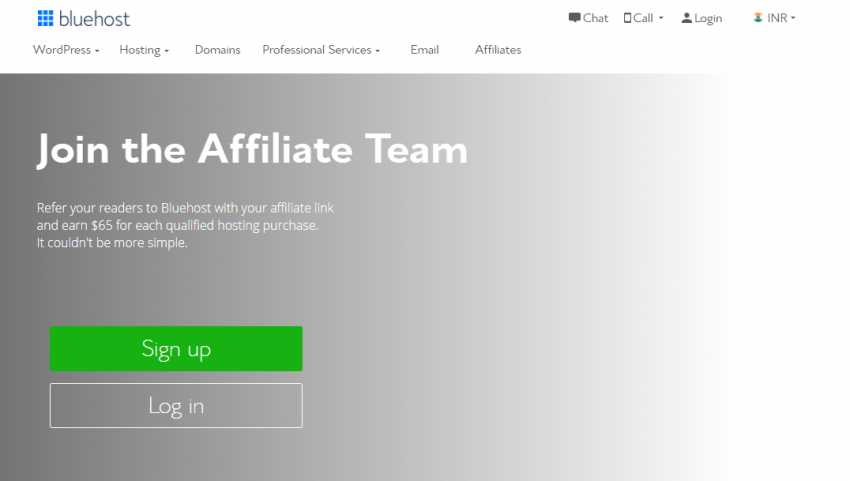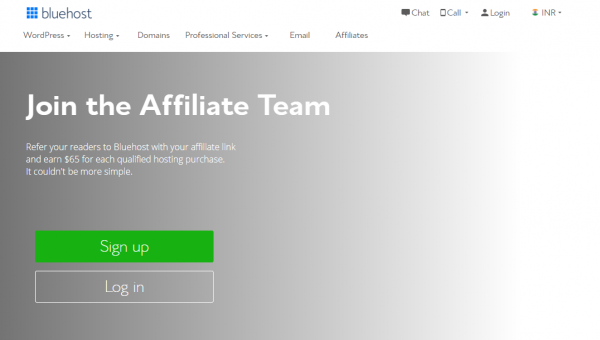 There are currently some top WordPress hosting options, including Bluehost. Affordable prices, a flexible package selection, and an excellent customer support team make it clear why they're highly recommended. Maybe you should also partner with them.
Pros
The referral process is straightforward. Getting paid for signing up with any Bluehost package is as simple as sharing your referral link (free and short).
Trustworthy quality. WordPress recommends Bluehost for hosting their platform, so you know it's a good recommendation.
Cons
You will need web hosting for your audience. Having the best hosting service doesn't mean anything if your audience isn't interested in it.
The first referral must be rewarded with a minimum of $100 within 12 months. The truth is, achieving that goal isn't difficult at all. The deadline still seems excessive.
---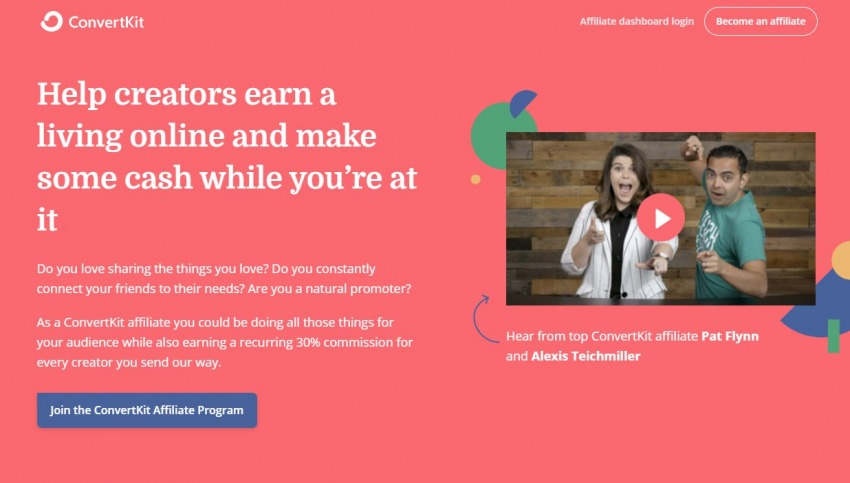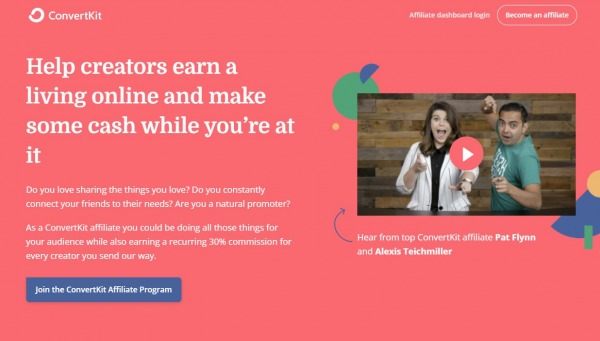 One of the most popular email marketing platforms is ConvertKit. The top names in email marketing recommend them because they believe in being customizable and unique to every user.
Pros
ConvertKit is a great tool for email marketers. There's no doubt about it – if you are in the industry, ConvertKit easily fulfills all your requirements.
Cuts are not taken from affiliate revenue. Your affiliate account is paid as long as it is active and paying. They can't cut you off at any point.
Cons
Email marketing is not used by everyone. There's no escaping it. The audience that you're trying to reach will not be using it, so this isn't a good affiliate for you.
It takes 30 days for every commission to be confirmed.
---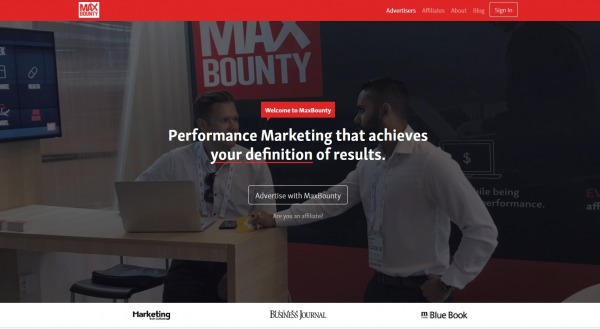 A new affiliate program called MaxBounty is already working with several high-profile brands, including Norton, McAfee, and T-Mobile. Other Affiliate Networks don't do things that they do, and that is why they are so successful.
Pros
A $1,000 bonus for new affiliates. Upon earning $1000 per month for 3 months, MaxBounty gives affiliates a bonus of $1,000. Wow, that's pretty awesome.
The company pays weekly. A new affiliate program that is willing to buck the trend is nice to see. Most affiliate programs provide fixed monthly payouts.
Payments can be made digitally. This is yet another feature many Affiliate Networks lacks. Added to this, they receive additional accessibility points.
Earn incredible rewards as a top affiliate. It's not something we see much of in this space, and I find it really interesting.
Cons
Compared to other platforms, they are far less established. After a few years, they might be the top platform, but for now, they still have a ways to go.
---
The AdSense program is a network of online ads, not an affiliate program. It is, however, the most popular way to earn from a blog. It works the same way. You'll be paid when your audience is interested in promoting something you've put up on your site.
Pros
The product doesn't have to be yours. Your site will display Google AdSense ads. The only thing you need to do is give it the space to do so.
Specific types of ads can be disabled if they aren't suitable for your site. This is a must-have option.
One of the most reputable online platforms. There is no need to add credibility to what's being promoted with Google and AdSense because they are both well-known.
Cons
An ad must be recognized as a problem to be addressed. The only way to detect problematic ads is through your audience telling you about them (if they occur).
---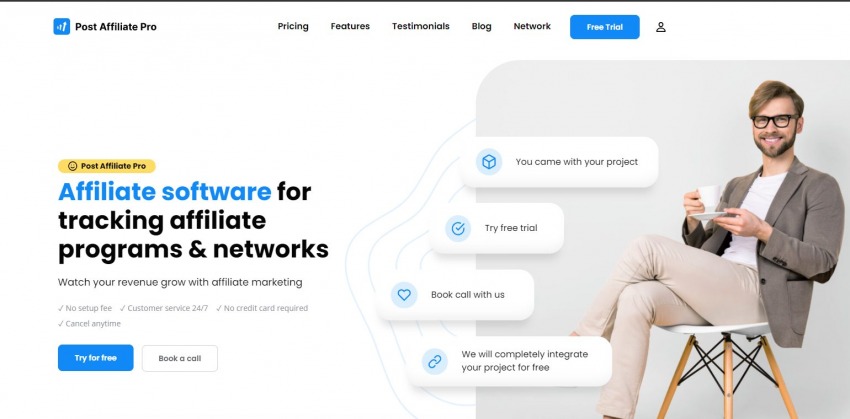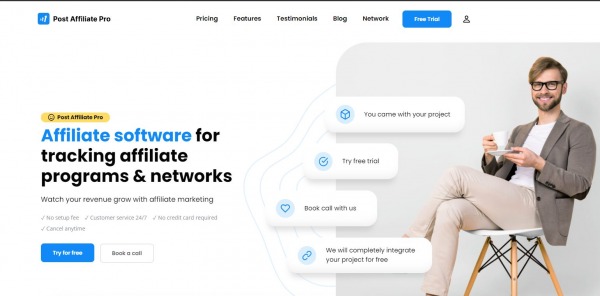 Using Post Affiliate Pro, you can manage and create your own affiliate program. Among its many features are an intuitive dashboard, customized tracking codes, fraud protection, and support for multiple currencies.
Pros
It is a full-featured software package. Post Affiliate Pro offers a comprehensive set of features for building your own affiliate program, including custom link tracking, forced matrix, and comprehensive fraud prevention.
Cons
Does not have a merchant database at the moment. It does not have the same merchant database as ShareASale or CJ. Affiliates who wish to promote companies would need to apply directly to the merchant.
The price is quite high. Starting at $97 per month, the software is available.
---
Conclusion
Hopefully, you now have an idea of what Affiliate Programs are all about. Start monetizing your blog right away, so you can include a little extra money in your business. Remember that what matters most is what your audience will enjoy. Choosing a few is now all that remains. Make sure you do your homework. Earn referral revenue by signing up, picking some products, and then referring others.