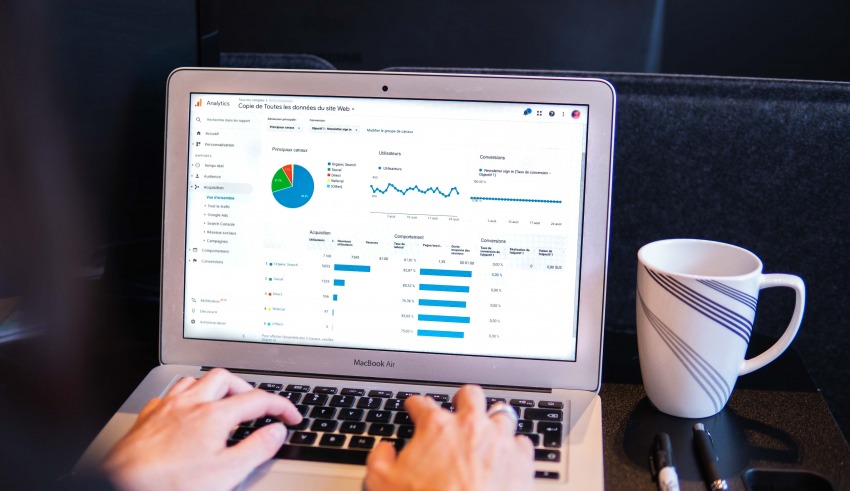 Consider adding advertising on your blog if you want to supplement your revenue. It's all about adding advertising to your website or blog to make money. Google AdSense would be your first choice if you were asked to name a relevant advertising network. Because pricing is an issue for some people, they tend to search for AdSense alternatives. The majority of ad networks utilize an automated method to position ads in certain locations on your website.
Google AdSense has accumulated millions of active users since its inception in 2003. Even with all its brilliance, the platform is not without its flaws. In-display ads, Google AdSense is a significant player. The platform allows publishers to monetize their online content and visitors by making it simple to display appropriate contextual advertisements on their websites. Alternatives to AdSense that Work. You may work with a variety of Google AdSense alternatives.
Here is the best AdSense Alternatives you must try in 2022: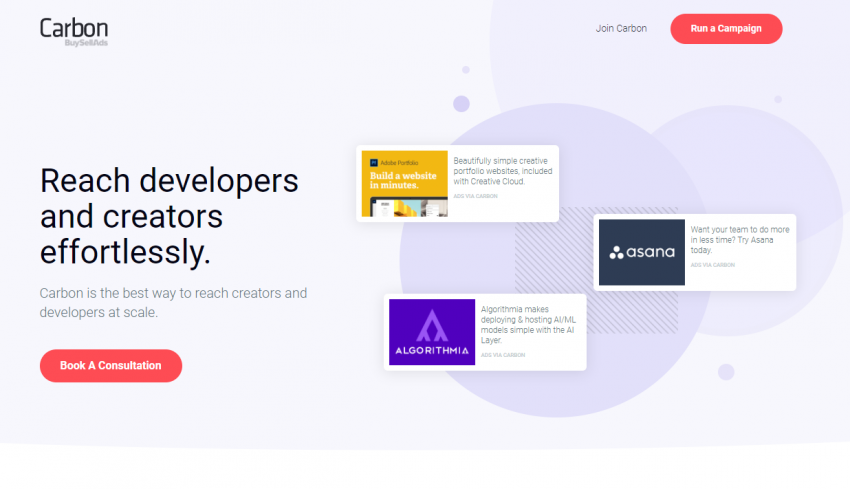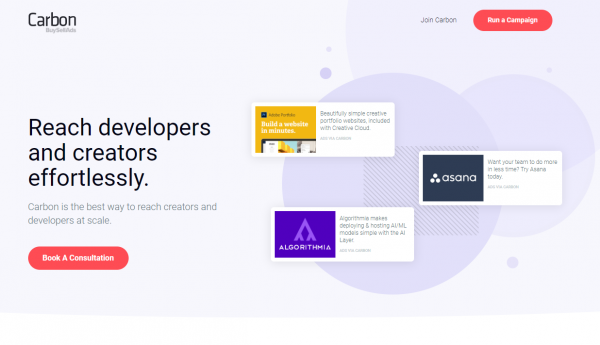 Carbon Ads, which is powered by BuySellAds, is an excellent alternative for an ad platform if your primary target is engineers or designers. You may show advertisements that are extremely specialized for these areas on a tech-based website or blog, which means your readers will engage more and you will generate more profit.
The advertising featured here is exceptionally high quality and well-targeted, as you would expect from design-based ads, so you can rest certain that your website will look fantastic for a long time. Nevertheless, to acquire an account, you must satisfy a few requirements, including monthly page visits and having an opening in their advertising program.
Get Bootstrap, World Vector Logo, JSFiddle, Dribble, Sketch App Resources, Font Awesome, Coding Horror, Laravel, and others are among the major technology companies that utilize this service for their advertisements. No matter what field of design and development you're working in, there's a lot of opportunity for high-quality advertisements.
---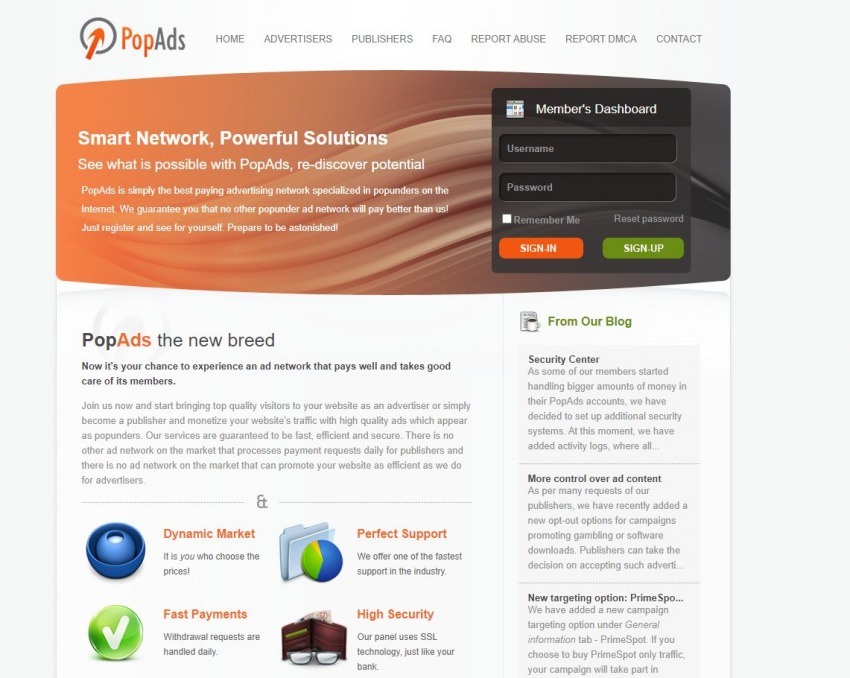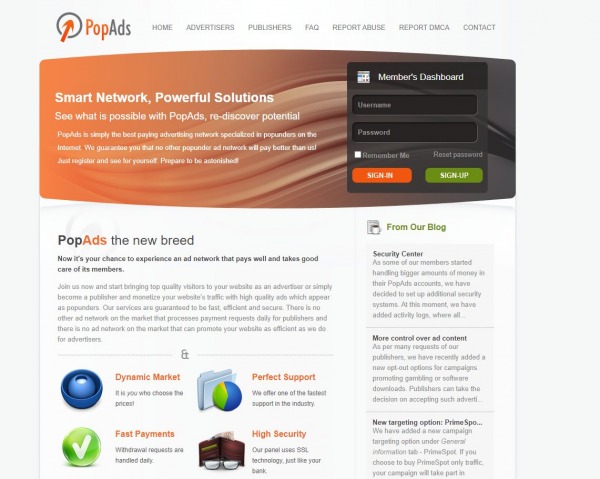 As you could expect, PopAds is a rapidly expanding vendor that assists you in creating, managing and profiting from online advertisements. Pop-unders is a catch-all word for the various types of pop-up advertisements that can be found all over the internet. The company has been in business since 2010, providing them a decade of advertising knowledge that you may take advantage of.
One merely requires 1,000 visitors each month to sign up, and you'll get paid at least $4.00 for doing so. It has a cutting-edge bidding mechanism that allows you to set your own price for each pop-under. You'll get less traffic if your bid is lower. Humans examine all publisher websites to verify that they satisfy specific quality standards.
Advertisers from over 50 countries are part of their network, and both advertisers and publishers may benefit from their referral program. There are several targeting choices available to help you enhance your campaigns, and you have complete control over your budget.
---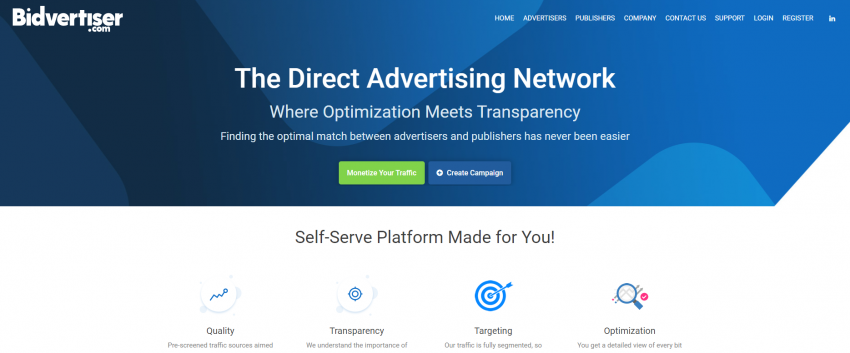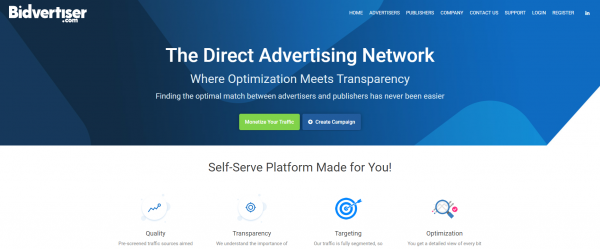 It's yet another reputable ad network that focuses on assisting publishers in selling their content. You may target advertisements based on geography, keywords, and channels with Bidverstiser. The bidding campaign method is used by Bidvertiser. Bidvertiser offers display ad space on your website to the highest-paying advertiser, rather than displaying advertisements automatically.
The ad layouts may be customized to match the style of your website. You will get paid for each ad click. The minimum withdrawal amount is simply $10 on the site. Furthermore, click conversions will result in additional money. Native advertising, Banners, Pop-unders, Smartlinks, and Sliders are among the Bidvertiser's ad types that are mobile-friendly. This is one of the customizable AdSense alternatives.
---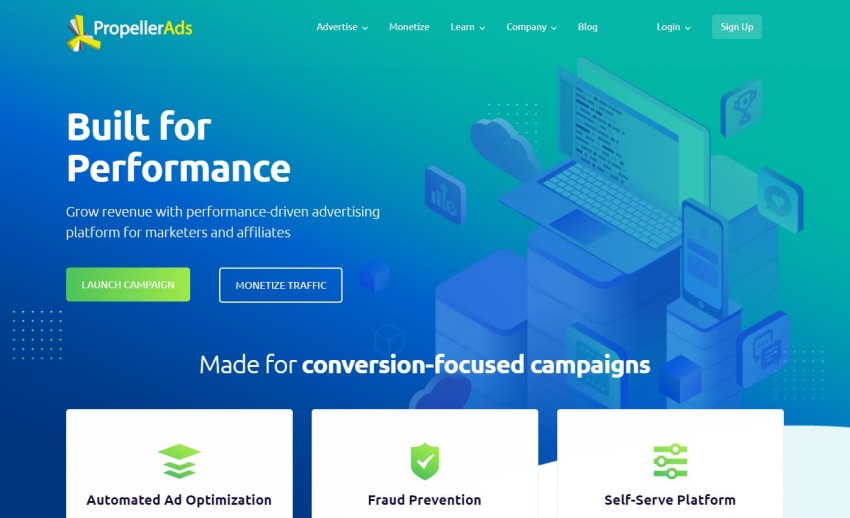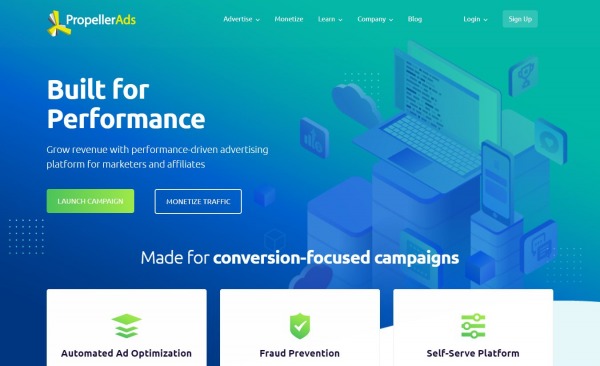 Propeller Ads is utilized through over 150,000 publishers worldwide and has been providing these websites for many years. They aims to ensure that you don't get any spammy-looking ads by providing a unique 24-hour moderation service. It's a big ad network with a lot of different ads including banners, sponsored links, and push notifications.
You'll only see real, relevant advertisements now, and you'll be able to get through most ad blockers. This has the potential to boost your revenue by up to 20%. Simply visit the website, create an account, and then paste your shortcodes into your website to begin earning money. It even has AI-assisted ad optimization, which fine-tunes your settings to give you the most conversions for each ad without requiring user intervention.
---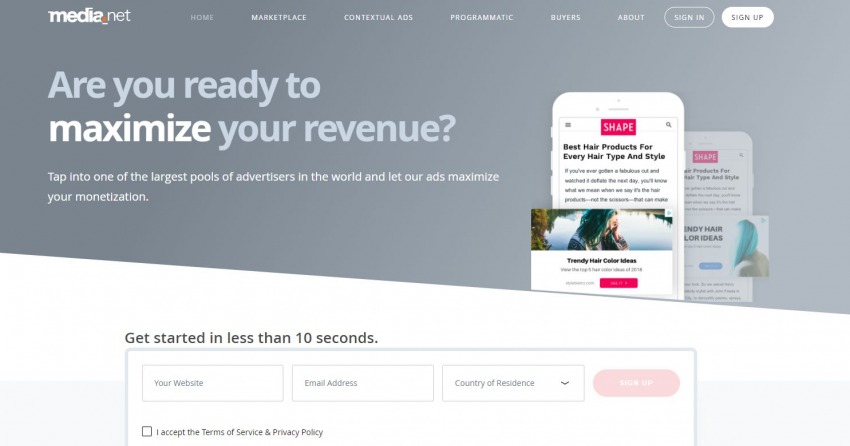 In terms of income per thousand impressions, Media.net has a substantial advantage over Google AdSense. Yahoo and Bing's Media.net is a direct AdSense rival. This is one of the biggest contextual ad networks in the world, and it is utilized by well-known brands all over the world. The design possibilities on Media.net are many. Ad layouts may be changed to match the color scheme of your website. It is one of the best AdSense Alternatives.
A further significant advantage of Media.net is that it provides access to Yahoo and Bing search results. Additionally, the platform serves as a gateway to a client network, allowing you to increase your ad revenue and tap into a vast search market. Keyword search phrases are used by Media.net to target users. Such technology aids in the creation of highly relevant advertising and increases click-through rates. This is the edge-to-edge competitor of Google AdSense and can be trusted to be the finest AdSense alternatives.
---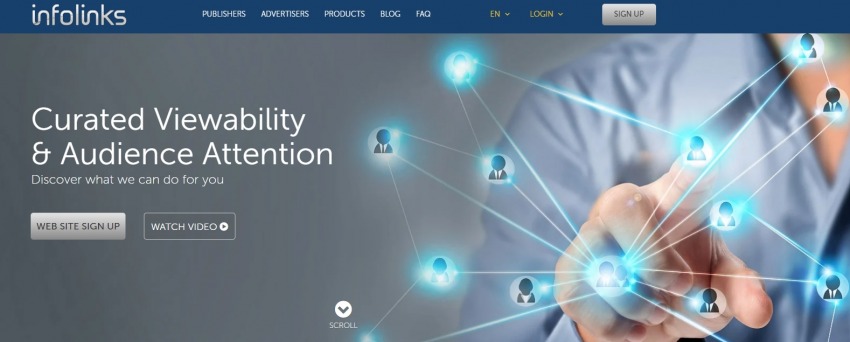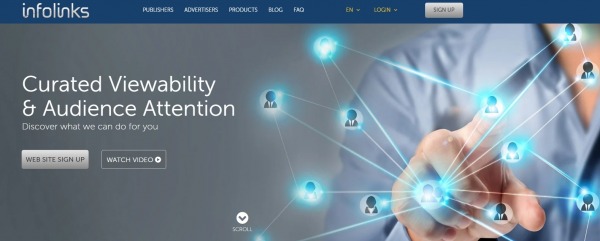 Infolinks make it super easy to monetize any website while maximizing engagement and not ruining the style of your website. It's used by over 100,000 websites and blogs around the world and operates in over 128 countries, including some of the most well-known brands like Netflix, Virgin Airlines, Netflix, and many others.
In-text advertising is one of InfoLinks' specialties. You can make powerful video and banner advertising with InfoLinks. There are several ad kinds to select from, all of which are updated daily, ensuring that only the most relevant and up-to-date information is displayed. All you have to do now is paste the HTML code into your website.
The advertisements are entirely customizable and give a formative assessment to boost click-through rates without interfering with the website's appearance and feel. They can offer relevant advertising at optimal times by utilizing a sophisticated algorithm to evaluate relevance and intent.
---
You don't receive typical advertisements with an affiliate program; instead, you get links in your content that connect to ads. If you're writing a book review, for example, you might include a link to the book so that people can buy it for themselves, and you'll earn a cut of the sale. You earn more money if more people purchase through your link.
Amazon has a massive product library to pick from, as well as a large client base that already trusts Amazon as a distributor and vendor. It's simple to join the Associate's Program, and you can even have customers keep goods in their carts for 90 days and still be paid.
Amazon, one of Google's major ad competitors, has made huge strides into the mainstream in recent years with its Associate's program. Since 1998, Amazon has been the undisputed leader in the affiliate program. Amazon Native Shopping Ads are another lucrative option to monetize your website.
---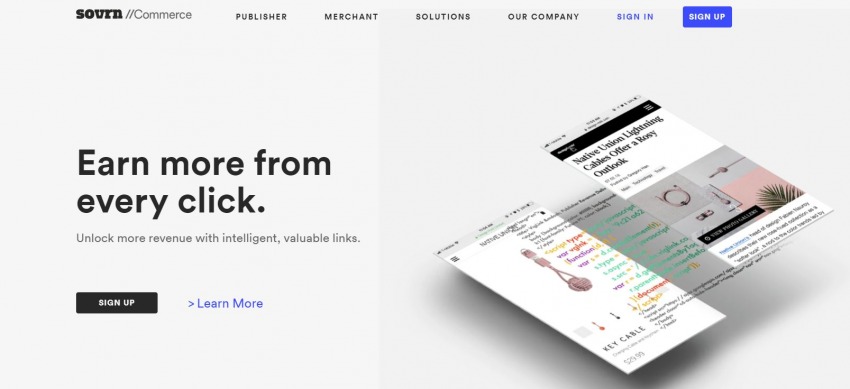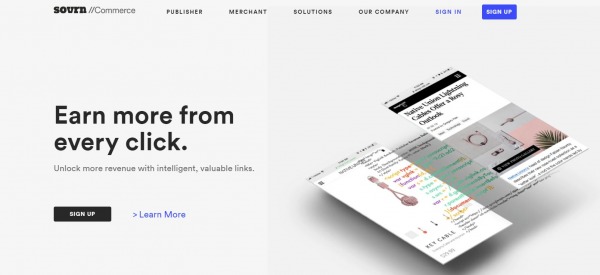 From building unique visual experiences to obtaining data from the whole sales funnel, the platform allows you to create custom connections. The Sovrn / Commerce dashboard allows you to monitor performance indicators and adapt and enhance your approach. You may also compare performance indicators across multiple channels to see where your visitors go once they leave your website or blog.
Sovrn / Commerce is the ad platform you'll want to utilize if you already have a lot of ad links on your website that you want to monetize. You can build connections to your own eCommerce items, Amazon products, and most other popular affiliate programs instantly. To keep things simple, the links are automatically inserted, and payments are handled through PayPal.
---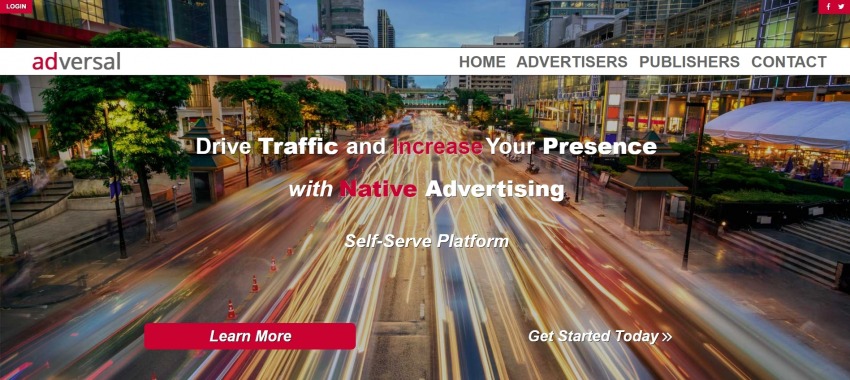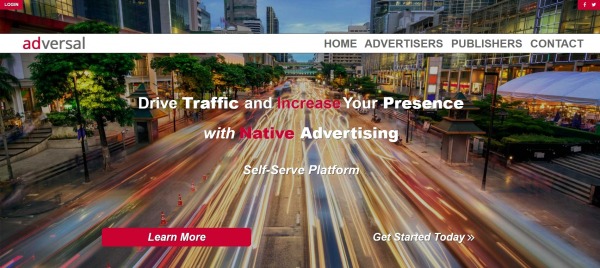 You may use Adversal to add video, display, and native advertising to your website or blog. A basic tag management system also screens advertisements and protects against different scams. Its intelligent UI makes it simple and intuitive to start, halt, and pause campaigns. You may just let it perform the work once you've set everything up.
Adversal is another simple ad-serving platform that allows you to quickly put up native advertisements. Remember that you must have a minimum of 50,000 monthly page views to open an Adversal account. Your site must also have its own domain name to be considered. For a website with large traffic, this can be amongst the best AdSense alternatives to make use of.
---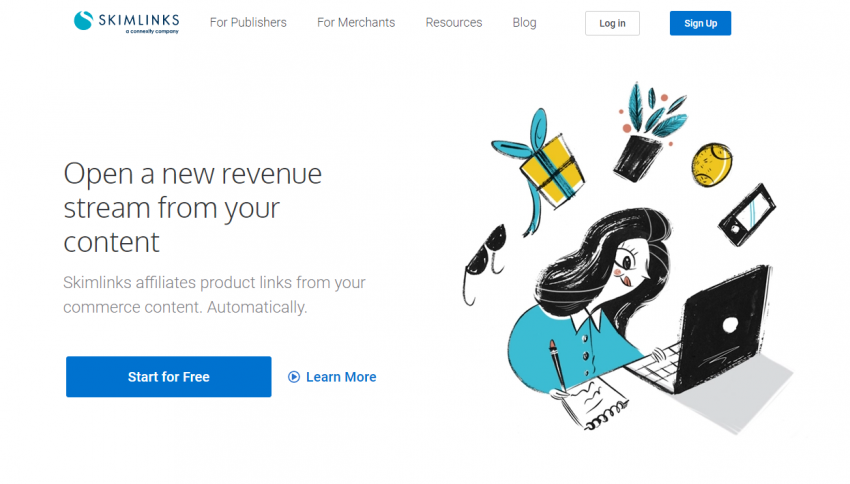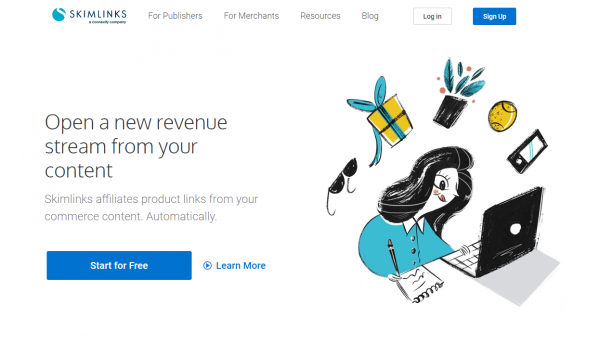 Skimlinks automates affiliate link creation for your commerce content, allowing you to focus on operating your business instead of worrying about affiliate links. It operates by scanning your blog for links to other websites in the content. When a visitor clicks on a link that goes to one of Skimlinks' advertising partners, the link is converted to an affiliate link, and you get a 75 percent compensation. When customers purchase items through your affiliate links, you earn more money.
Skimlinks gives you direct access to a global network of 48,500 merchants and 50 demand partners when you join. Through the VIP and Preferred Partner Program, you can also locate merchants who provide exceptional commissions to Skimlinks' authors.
Bloggers that wish to monetize their text content without using display advertising would love Skimlinks. It's also useful for product reviews, which are more likely to name companies. Skimlinks has an extremely modest $10 minimum payment. It, on the other hand, only distributes payouts every 90 days.
---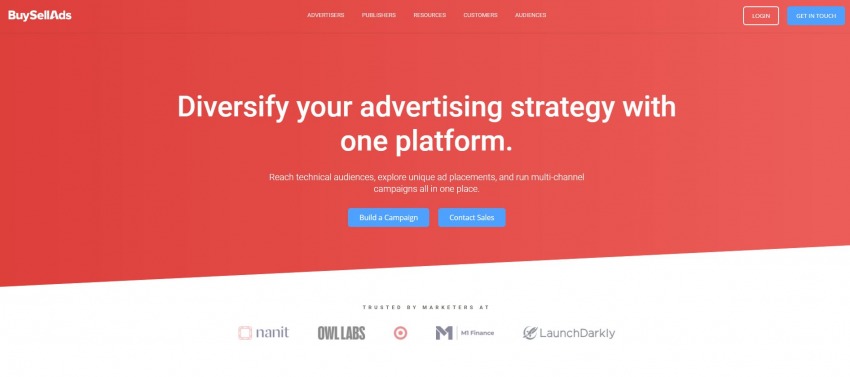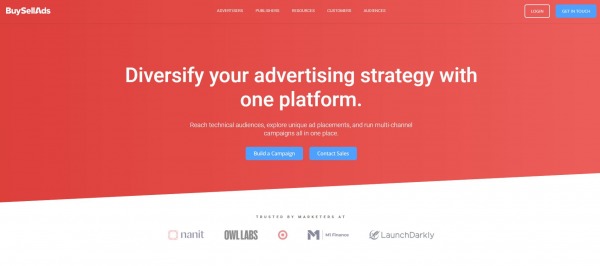 Consider BuySellAds, a self-serve ad platform for publishers, if your blog gets constant high traffic. To join BuySellAds, you must have at least 100,000 monthly page visits, and you must have an English-language website with great content and design. While you have control over how much your ad space is worth, it's critical not to overprice yourself.
Banner advertisements, text ads, native ads, RSS feed ads, email ads, and content sponsorships are some of the several ad types available. BuySellAds does not show automated or targeted advertisements, unlike other alternatives. Publishers, on the other hand, use a marketplace to sell the ad space on their website to advertisers. Instead of obtrusive or annoying advertisements, BuySellAds provides polite, brand-safe placements. You get the most out of every impression by sending advertisements to their network of highly qualified viewers.
---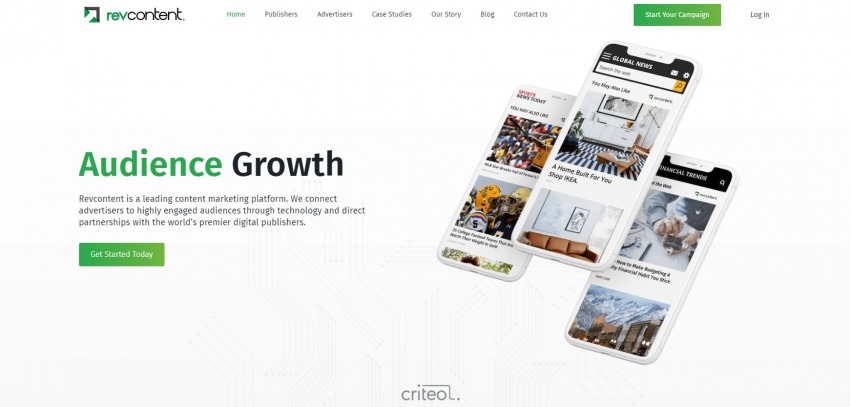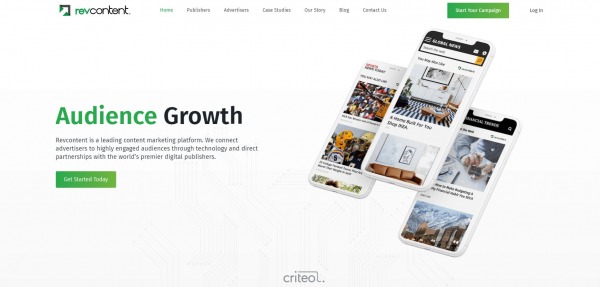 On both the publisher and advertiser sides, Revcontent has a reputation for providing outstanding service. It collaborates with publications that are expected to produce a large number of ad clicks, attracting advertisers ready to pay greater fees. Through technology and relationships with some of the world's greatest media companies, RevContent assists marketers in leveraging a highly engaged audience.
Native advertising, which is intended to match the appearance and feel of your blog material, is a specialty of Revcontent. These advertisements are carefully tailored to blend in with the pages of your website. Ads in various forms, such as display, mobile, and video, are also available through Revcontent.
---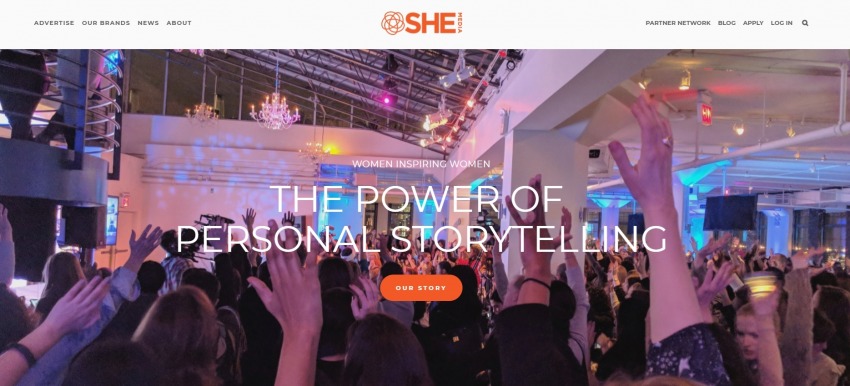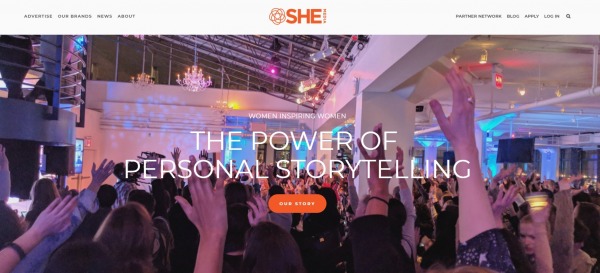 SHE Media is an interactive media business that creates content for and about women. It is best known for its websites SheKnows, Blogher, and StyleCaster, which have tens of millions of monthly views combined. SHE Media also has a partner network that connects female-targeted advertising with female-targeted bloggers and content producers.
Consider SHE Media for revenue if your blog has a predominantly female readership. If you're accepted, you'll work with the same advertisers as the company's other well-known blog properties, and you'll be affiliated with a group that promotes female voices. You'll also get high-quality advertisements from verified advertisers that sell items without distracting readers.
---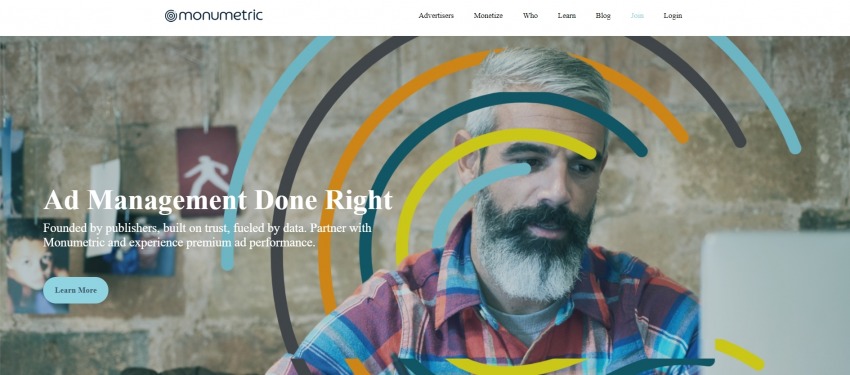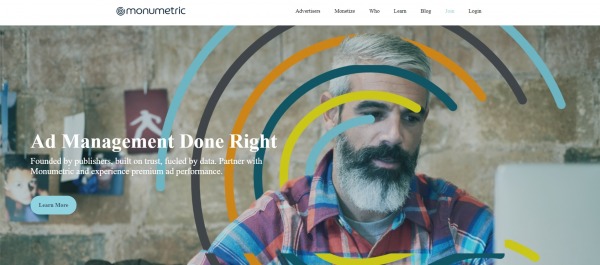 Monumetric uses a cost-per-impression approach rather than a cost-per-click one, which means you're paid when people view advertisements on your pages rather than when they click them. While impressions pay less than clicks, Monumetric compensates with highly tailored advertisements.
Monumetric's four monetization plans are graded by monthly pageviews and enhance your degree of support as your site grows. While a minimum of 10,000 monthly page views is required for approval, this is a lower barrier than some of the other networks on this list and may be met by smaller blogs.
Monumetric is a blogger-focused advertising network that prioritizes its content producers and ensures that the advertisements displayed on your site are of high quality and relevant to your audience. They achieve this in part by speaking directly to their customers, and they are always ready to help. This is the last on our list of AdSense alternatives
---
You may use Adcash to add a variety of ad kinds, such as pop-under advertising and regular display ads. Because the platform displays advertising in 196 countries, even if your website is not based in the United States, you may still monetize your content and visitors based on your location.
The platform aids 200 million active users in increasing app installations and conversions. You will also profit from Adcash's Anti-Adblock Technology. This means that visitors who have Ad Blocker turned on will still view advertising on your website or blog. This occurs because Adcash can get through adblockers to boost your revenue.
It works with almost all ad forms, from conventional display advertising to more premium units like pop-unders and in-stream video commercials. Any ad unit may be easily placed and customized, and the admin panel provides real-time data on ad performance.
---
Conclusion
Google AdSense monetization may be done in a variety of ways. You can comprehend and select the one that best suits you based on the sort of audience who visits your website and the categories in which you operate. High-quality AdSense alternatives can assist you in securing an extra cash stream that will encourage you to create more blog material and help you cover the costs of maintaining your website.
Consequently, if you can't remember what went wrong with your AdSense account or want to expand your money streams outside AdSense right now, Choose and implement a completely new website monetization platform to boost income.