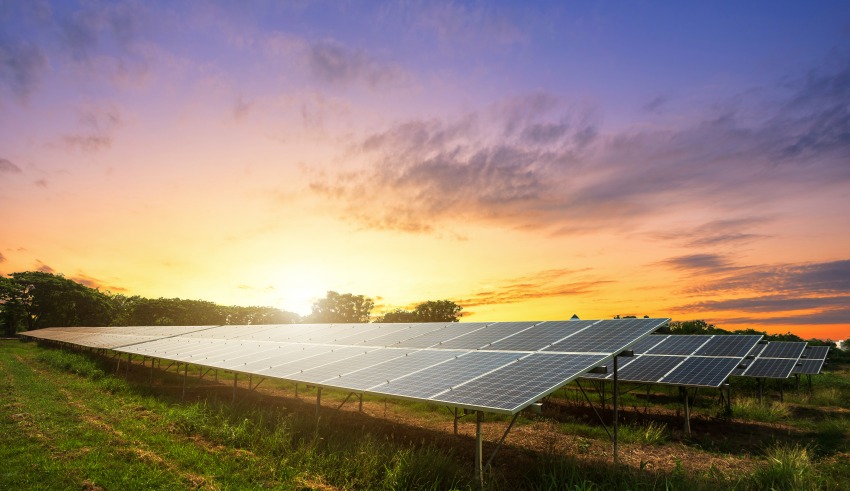 Do you want your house to completely run on solar energy? This is only possible when you have a good quality solar battery. Energy produced by these solar panels should be stored in these batteries for future use.
During the night, when there is no production of solar energy, these batteries will help you fulfill your electricity requirements. Investing in a good quality solar battery will increase your dependency on solar energy.
With growing technology, there are some interesting devices and inventions that complement solar energy. To explore the same, you shall be aware of Solar-Powered Inventions – Solar Air Conditioner. This contributes to changing the world for a better future! Let us now discuss some of the major factors you must consider when choosing a solar battery.
Battery Capacity:
Each battery has its own capacity to store electricity. If you want to increase the reliability of your consumption of solar energy, then you shall look forward to batteries that have a higher capacity. On the other hand, if your consumption is not high enough, then a battery with a decent energy storage capacity will work well.
Higher the battery capacity, the more will be its price. Therefore, you shall consider the factor of cost as well. Most often, battery capacity is measured in terms of kilo-watts. Battery capacity also depends on what percentage of horses have solar power systems.
Once you buy a battery with high storage capacity, you will be able to sustain on solar energy even for several days. In case you use heavy electronic devices on a regular basis, then investing in higher battery capacity will make a good investment. Be calculative while you determine the battery capacity for your solar panels.
Warranty:
Buying a good quality solar battery is not a small investment. You will need to spend well on buying as well as installing a solar battery. This is the reason why you shall consider its warranty before buying the same. Any reasons, if a battery stops functioning within a short period of time, then all your investment will get wasted.
In such situations, if you have a warranty, you can claim the same and ask for a replacement. Therefore, it is suggested that you buy a solar battery that offers you a good warranty. Similarly, to make your investment safe and protected, you shall also look for the best Solar panel insurance.
A warranty will ensure that it is totally safe and worth it to buy that piece of equipment. Even if you feel that the battery is discharging too fast or the battery might have some problem, you can use the warranty to get it replaced.
Life of the Battery:
Once you buy a battery, it must be usable for several years in the future. This will not only be economical for your pocket but also sustainable for the environment. If solar batteries do not last longer, more batteries will end up in the trash degrading the environment.
This makes the lifespan of the battery a key aspect to consider. Therefore, before you buy a battery, make sure you ask all your queries and make it clear the expected life expectancy of a solar battery.
Generally, to avoid any kind of problems, you must consider buying batteries that last longer. This will avoid wasting your time and effort in getting a new battery and getting it replaced. As discussed earlier, these batteries will also have a positive impact on the environment.
Makers of a Battery:
When you are out in the market looking for solar batteries, you will come across a variety of brands. However, if you are hunting for the best quality, then not all of them might be reliable. This is the reason why you shall be sure about the makers of solar batteries.
For the best results, you shall buy solar batteries only from manufacturers that are set and known in the market for a long time. This will make your investment much safer. However, to know more about a particular solar battery manufacturer, you can look for its customer reviews and feedback.
You shall purchase a solar battery from an unknown brand only if these reviews are positive. You can also ask for brand recommendations from your friends and family who are using a solar battery for a long time.
Costs:
The cost of a solar battery is something that varies from brand to brand. However, if you want the best quality solar battery, then you might have to pay a higher cost. Once you invest properly in buying a good quality battery, the chances of facing any problems in the future are decreased.
Apart from costs of buying a solar battery, make sure you also consider the cost of maintenance. The factors like battery capacity, brand, quality, and country of residence determine the overall price of a battery.
The material used to manufacture a particular kind of battery also determines the cost. Buying a battery manufactured using lithium is more expensive than other materials. Better the quality and capacity, the greater will be the cost of a battery.
Battery Safety:
It is essential to take good care of your solar panels as well as other solar equipment for a good return of investment. This is why you need to take good care of your batteries. They must be safe to install around your home and solar panels. In case the battery blasts or causes any damage, you might have to pay a huge cost for the same.
The kind of materials used for making that solar battery and the reliability of the manufacturer determines the safety of the battery. You shall also check all the certifications as well as licenses for that particular battery to ensure its safety and reliability.
For maximum safety and precaution, you shall store a battery at a suitable temperature. It must neither be too hot nor too cold. For good solar battery health, the battery storage container must have space for air circulation in case the battery heats up during usage.